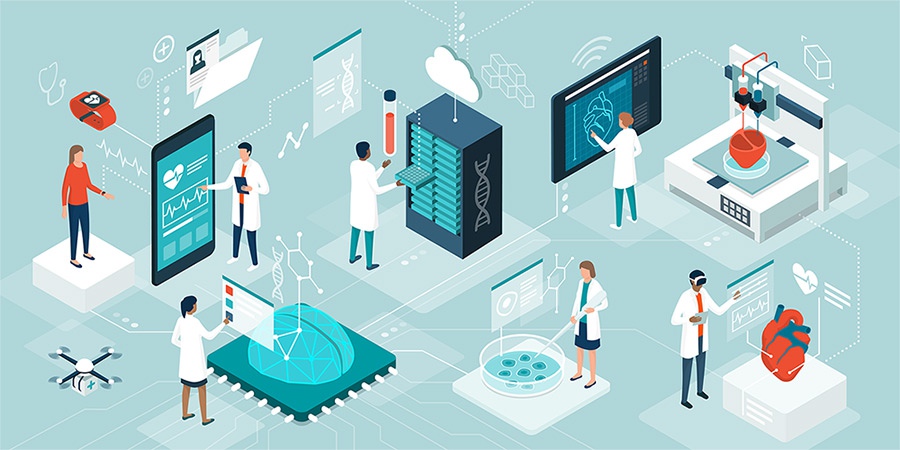 Healthcare 4.0
Artificial intelligence, data analytics, robots and additive manufacturing are transforming the healthcare industry in exciting ways such as robot-assisted surgery, rare-disease diagnosis, image interpretation and customized joint replacements. Further adoptions in seemingly mundane areas such as medical billing offer additional benefits.
"Cardiology and orthopedic practices and the associated life science companies that support them have made great progress in using AI, robotics and additive manufacturing," said Jim Thompson, senior director of strategy for Siemens' medical device and pharmaceutical industries. "Research and development tends to optimize itself around the most prevalent diseases involving the most money. "Artificial intelligence is just a tool to analyze data and create correlations to make predictions based on machine-learning algorithms. But it happens to be a very useful tool for healthcare."
Continue reading at sme.org
---
Next Article
Telehealth has become a critical part of the care delivery mechanism at organizations across the country, including accountable care organizations (ACOs), which share savings accrued from coordinating …
Did you find this useful?