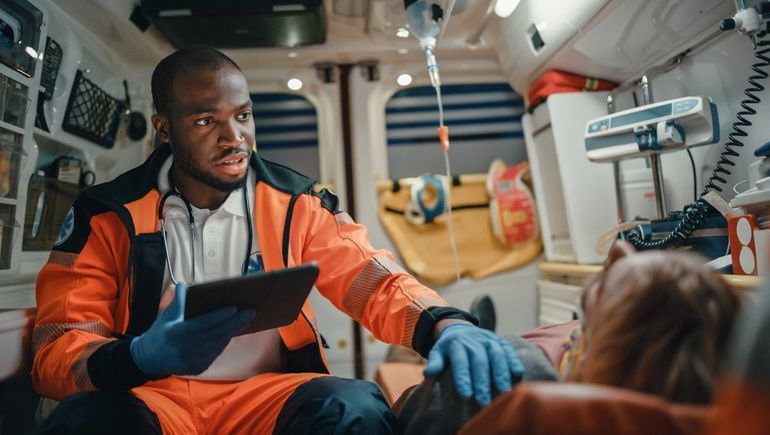 Device management for mission-critical care: Maximizing efficiency and effectiveness
Reduce the complexity of device fleet management to deliver seamless mission-critical care. In the delivery of critical care, every second counts. To win the race against time in emergency situations, an increasing number of healthcare providers are turning to device-based technologies. Care may now be delivered more effectively and efficiently than ever thanks to innovations such as point-of-care gadgets the size of a palm, emergency room registration kiosks, and drones that carry supplies. Yet, how these healthtech gadgets are set up, maintained, and updated could completely alter how they work. Their performance must be ensured whether they are attending to a patient in an emergency room or at the scene of an accident. And you may achieve that by using the appropriate device management options. Having control over your device fleet is essential when saving lives is mission-critical. A scenario can be drastically exacerbated by a broken app or a device with the incorrect settings.
Continue reading at medtechdive.com
---
---
---
Next Article
Cybersecurity and health equity are among the key features of the Biden-Harris Administration's budget proposal for next year, with considerable funding for CISA, HHS and VA data and technology …

Posted Mar 16, 2023 Healthcare IT Cybersecurity #healthequity
Did you find this useful?