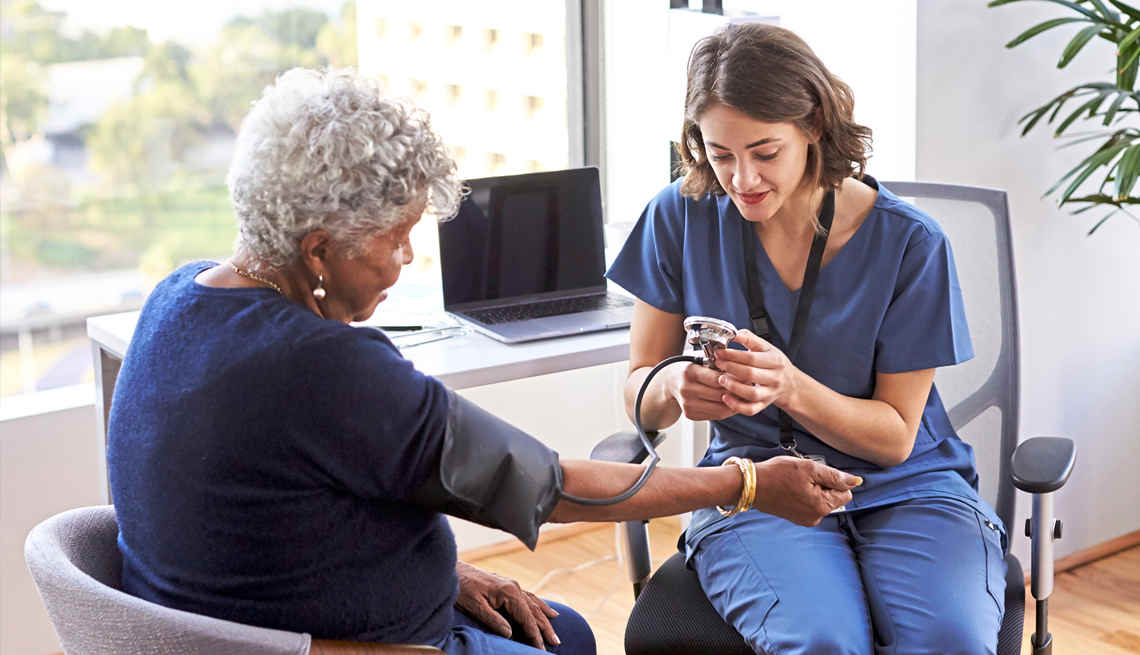 Caregiving Made Easier: How Technology Can Reduce the Need for Doctor Visits
For those inclined to look for silver linings, one particularly powerful one has emerged for caregivers as a result of the coronavirus pandemic: a huge acceleration in both innovation and receptiveness to in-home medical care. "We're seeing just a wonderful explosion, a huge number of innovations and devices that can treat conditions or take vitals in new ways," says Todd Haedrich, CEO of Optimize Health, a Seattle-based company that bills itself as being devoted to simplifying remote care. "A lot of those devices that required a stand in a hospital and had to be plugged in a certain way are all moving into the home."
This can have a big impact on family caregivers. Transportation is their most common duty, with 80 percent of caregivers taking on this task, according to a 2020 report from AARP and the National Alliance of Caregiving. Many of these trips can include doctor appointments and other health care needs.
The shift toward allowing doctors and patients to meet via teleconference rather than in person is well underway as a result of the pandemic. The number of U.S. telehealth visits in 2020 was 63 times higher than in 2019, according to a study by the Department of Health and Human Services. But the changes that Haedrich and others talk about go far beyond just communications. Medical technology placed in the home can allow patients and caregivers to run tests, such as blood pressure and glucose-level readings, and even perform kidney dialysis and take X-rays.
Health care delivery further shifted in late 2020, when the Centers for Medicare & Medicaid Services (CMS) issued a statement that "more than 60 different acute conditions, such as asthma, congestive heart failure, pneumonia and chronic obstructive pulmonary disease (COPD), can be treated appropriately and safely in home settings with proper monitoring and treatment protocols." Now more than 200 hospitals in 34 states offer CMS-approved Acute Hospital Care at Home programs that allow patients to go from the ER to home for recovery, although funding would need to be extended beyond the current COVID-19 emergency.
---
Next Article
As we enter the third year of a global pandemic, we must take a moment to pause and consider how enormously our lives have changed with particular focus on the delivery of health and long-term care. …
Did you find this useful?