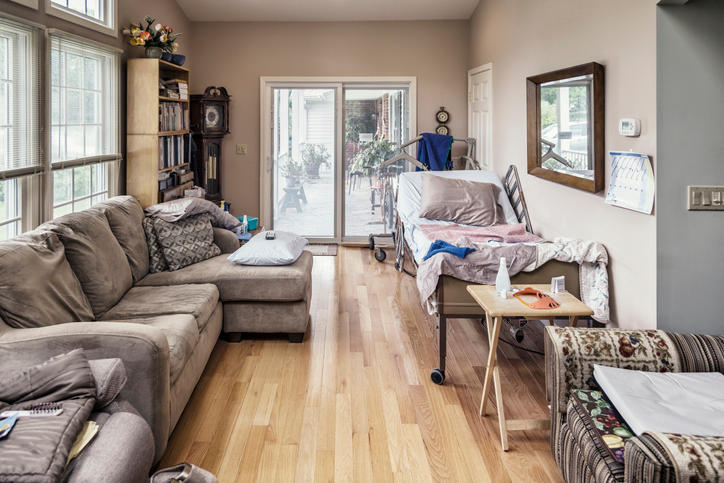 Evolving Hospital-at-Home Models Benefit Patients and Providers
The most powerful drivers for digital home hospital adoption are advances in telehealth, remote monitoring and emerging digital technologies that facilitate high quality, cost-effective care beyond hospital walls. In 2005, a study in the Annals of Internal Medicine demonstrated that digital home hospital, or hospital-at-home, solutions delivered better clinical outcomes, shorter average length of stay, higher patient and family satisfaction, fewer complications and significant cost savings, compared to traditional inpatient care. Since then, other research has shown similar findings including 70% reduced readmission rate, 40% lower cost and improved patient mobility for patients managed at home.
Despite these measurable benefits, adoption of hospital-at-home models is limited. However, several factors have recently converged to hospital at home implementation. Pioneered by Johns Hopkins in 1995, the innovative hospital-at-home model provides hospital-level care in a patient's home as an appropriate and, in some cases, better substitute for acute hospital care.
Current digital home hospital care models typically require eligible patients to be identified in the emergency department or an ambulatory care site. Once patients are admitted or accepted into the program, clinicians visit daily and all necessary care infrastructure from infusion services to medication delivery devices to remote monitoring is set up in the home.
Continue reading at medcitynews.com
---
Next Article
The tech-enabled, home-focused Presidium Health recently reduced hospitalizations within a specific patient population by 53%, saving $6 million on the way. To do so, it worked with some of the most …
Did you find this useful?