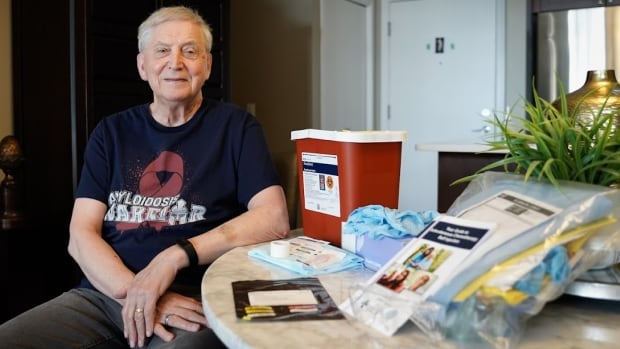 At-Home Cancer Treatments mean Fewer Trips to Hospital for Alberta Patients
24 patients in Calgary and Edmonton give themselves chemo injections at home. A unique Alberta study is offering the promise of a bit more independence for some cancer patients and potential relief for a strained health-care system. Two dozen volunteers with myeloma, a type of blood cancer, are trained by oncology nurses to give themselves a chemotherapy treatment, called bortezomib, at home. It's administered by injecting a needle under the skin, similar to the way diabetics take insulin. But it's traditionally been given in the hospital. The idea for the at-home treatment program came from patients themselves, according to Dr. Jason Tay, a hematologist at the Tom Baker Cancer Centre, who is leading the University of Calgary and Alberta Health Services study.
---
Next Article
All the signs point to a bright and expansive future for hospital-at-home programs, which have been growing steadily since the Centers for Medicare and Medicaid (CMS) created the Acute Hospital at …
Did you find this useful?