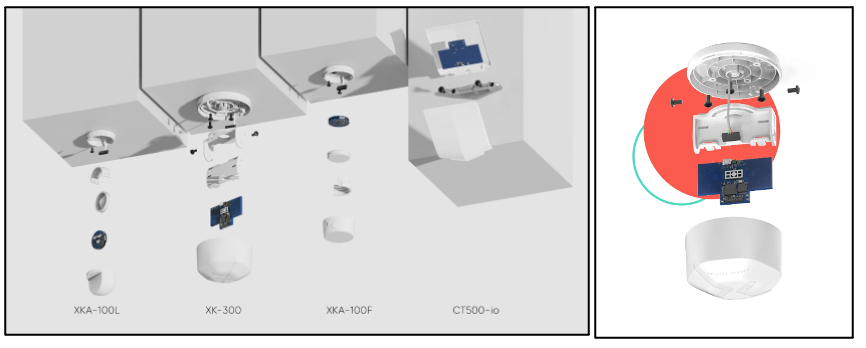 Xandar Kardian Raises $10M for Contactless Health Monitoring
The occupancy sensor market is forecasted to be a $3.9 billion market by 2024. Xandar Kardian's XK300 Autonomous Health Monitoring Solution is the world's first and only commercially available, contact-free, continuous VSM (vital sign monitoring) system that is FDA 510(k) cleared as a class II medical device. By introducing a contactless solution for continuous and autonomous vital sign monitoring, including resting heart rate and respiratory rate, Xandar Kardian is revolutionizing patient monitoring and at-home care through incredibly accurate measurements that can be leveraged to predict health outcomes for better proactivity by providers.
Xandar Kardian's radar technology is also tremendously beneficial in smart building implementation, providing commercial and public building operators with reliable real-time occupancy measurements for more effective energy optimization versus antiquated PIR (passive infrared) motion sensor systems. With 99.9% accuracy in presence detection and up to 92% in occupancy counting via vital sign measurement, Xandar Kardian technologies enable building automation in real-time. The solution has helped more than 100 properties obtain the highest level of energy efficiency and space utilization data.
Xandar Kardian's contactless monitoring capabilities are also already FDA cleared to safely obtain patient vital signs in medical settings, further separating them in the marketplace and signaling a clear step in the company's work toward an infrastructure shift to give doctors and nurses continuous contactless medical grade data, which has not been done before. The funds raised in this new financing round will be instrumental to support the rollout of Xandar Kardian technologies across healthcare and proptech applications.
Continue reading at hitconsultant.net
---
Next Article
The Covid-19 pandemic changed healthcare. We saw clinic closures, overflowing emergency rooms, disruptions to routine care, doctor shortages and the entire industry stretched thin. This, combined with …
Did you find this useful?