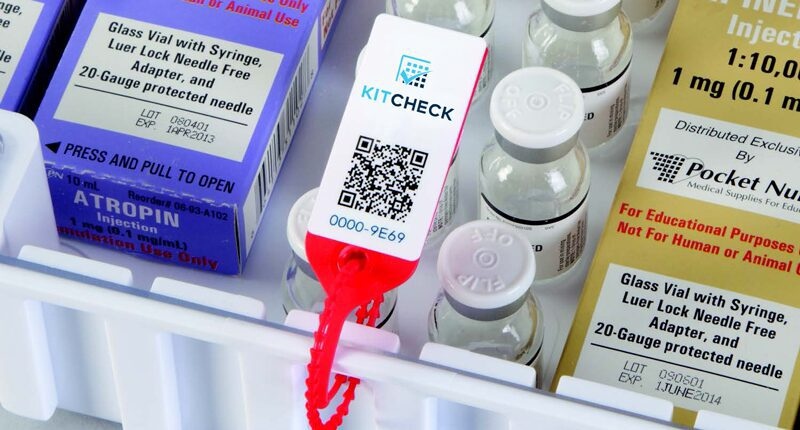 RFID: Increasing Patient Safety and Operational Efficiencies
The following is a guest article by Jennifer Splawski, PharmD, MS, BCPS, Director of Clinical Strategy at BluesightIn the ever-evolving landscape of patient safety, a groundbreaking solution has emerged to combat medication errors and enhance operational efficiency in hospitals. RFID (Radio Frequency Identification) technology is making waves, transforming the way pharmacists and healthcare professionals ensure patient safety.

Read on healthcareittoday.com
Medigy Insights
RFID (Radio Frequency Identification) technology is revolutionizing patient safety and operational efficiency in hospitals by addressing medication errors. Traditionally, the manual process of medication management was prone to human error, with pharmacy teams meticulously handling refills, expiration dates, and extensive paper records. RFID technology, utilizing tiny tags on medication containers, allows for autonomous identification and verification without direct line-of-sight scanning.
RFID tags store crucial information and respond to RFID readers, which transmit data to a database for storage, analysis, and reporting. This technology provides complete visibility into medication inventory, reducing restocking time by 90% compared to manual methods. Additionally, RFID enables real-time tracking of medication utilization, allowing hospitals to optimize and standardize kits and trays across the health system, ultimately minimizing costs by reducing expired inventory.
Hospitals employing RFID systems benefit from improved efficiency and reduced risk of errors. Dianne Shoemaker from the University of Michigan Hospitals praises the transformation, emphasizing the system's ability to make overwhelming tasks more manageable. The RFID system also aids in locating vital crash carts, streamlining processes, and empowering pharmacy technicians to handle inspections independently. This autonomy becomes crucial during healthcare staffing shortages, allowing technicians to focus on meaningful tasks like preparing intravenous medications.
By eliminating staff redundancy, RFID technology enhances overall staff productivity and job satisfaction. Pharmacists can redirect their focus from checking numerous trays to tasks directly impacting patient care. In the pursuit of patient safety, RFID technology emerges as a valuable asset, simultaneously reducing errors and boosting operational efficiency in healthcare settings.
Continue reading at healthcareittoday.com
---
---
---
Next Article
Imagine you're enjoying a regular day, maybe playing your favorite sport. Yet, a sudden, unexpected jolt—a fall or a collision—turns everything upside down. You feel a bit off, but you …

Posted Nov 16, 2023 Rehabilitation Wellness & Prevention
Did you find this useful?