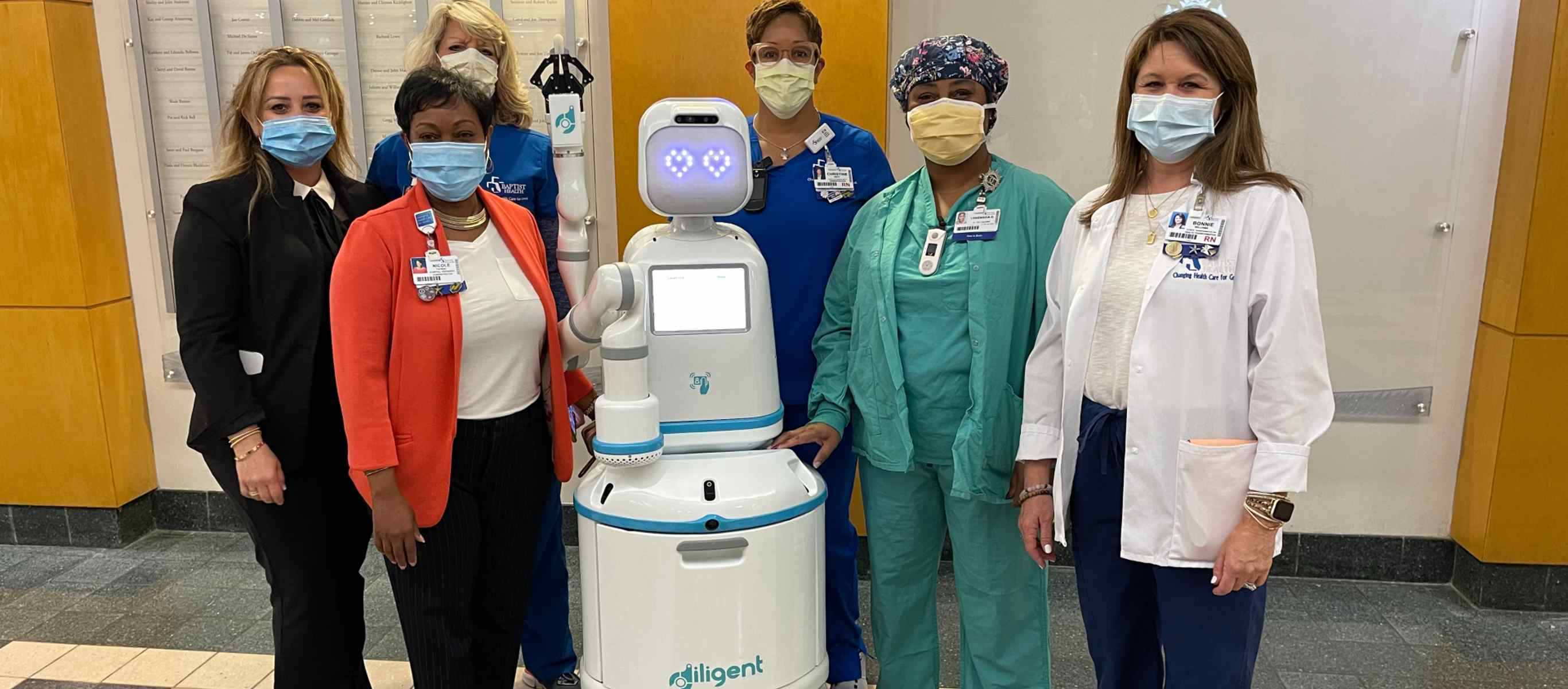 Baptist Health Puts 'Moxi' to Work
The Jacksonville health system is deploying two life-sized (and selfie-capable) robots designed to perform tasks for staff and care providers that would otherwise take them away from the bedside. Jacksonville, Florida-based Baptist Health is using a robot to improve clinical workflows and give patients and visitors 'someone' to snap selfies with. Baptist Medical Center Jacksonville and Wolfson Children's Hospital have deployed Moxi, developed by Austin, Texas-based Diligent Robotics, to help staff and care providers with tasks that might otherwise take up time away from patients, such as transporting equipment and lab samples and even picking up items left for patients at the front desk. "Today, our team members spend time retrieving and gathering supplies, medicine and patient items," Tammy Daniel, DNP, Baptist Health's senior vice president and chief nursing officer, said in a press release.
Continue reading at healthleadersmedia.com
---
Next Article
With staff shortages persisting in healthcare, more care is being provided by less experienced nurses. To provide support to recent nursing graduates, Atrium Health in North Carolina …
Did you find this useful?