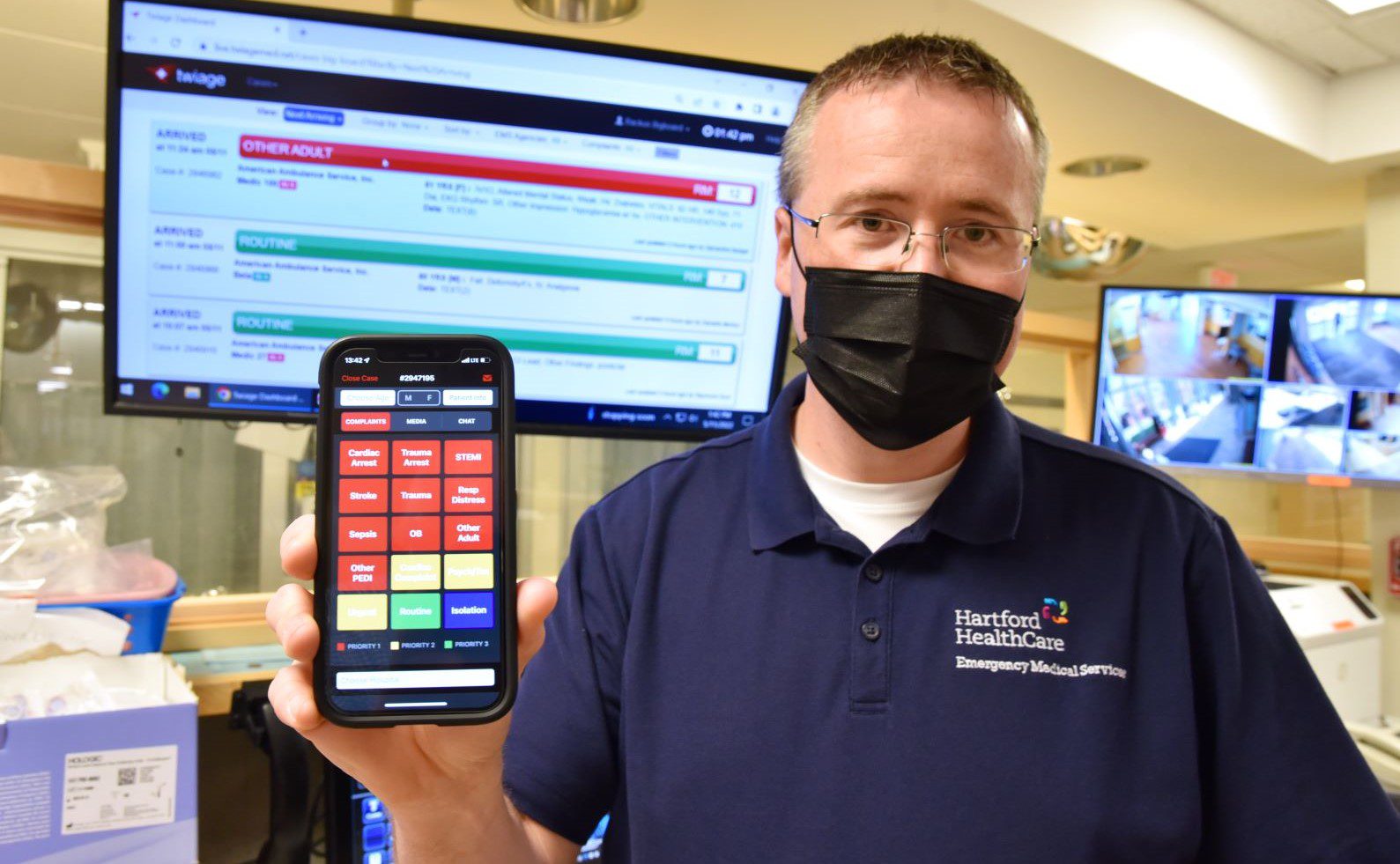 Saving Time When Seconds Count in an Emergency? There's an App for That
Hartford HealthCare is using a new app that combines the immediacy of Twitter with the patient triage process to save time in emergency medical situations. HHC is the first fully integrated healthcare system in the northeast to use Twiage, which is a combination of the words "Twitter" and "triage," to ensure patients receive timely, well-coordinated care. Twiage is a pre-hospital, two-way communication system that allows EMTs and paramedics to communicate directly and effectively with doctors, nurses and medical personnel prior to their arrival at the hospital with a patient who is critically ill or injured. "Twiage is a game changer when it comes to patient care," said Kevin Ferrarotti, senior system director for Hartford HealthCare Emergency Medical Services.
Twiage eliminates any communication barriers by directly supplying clinical teams at the hospital with real-time information. An EMT or paramedic can send the information in 20 seconds or less – whereas before it would sometimes take a few minutes over the radio."
Continue reading at hartfordhealthcare.org
---
Next Article
AI-powered systems like natural language processing can be used to detect the crucial elements in unstructured data, transforming it into structured data that can be used to streamline a patient's …
Did you find this useful?