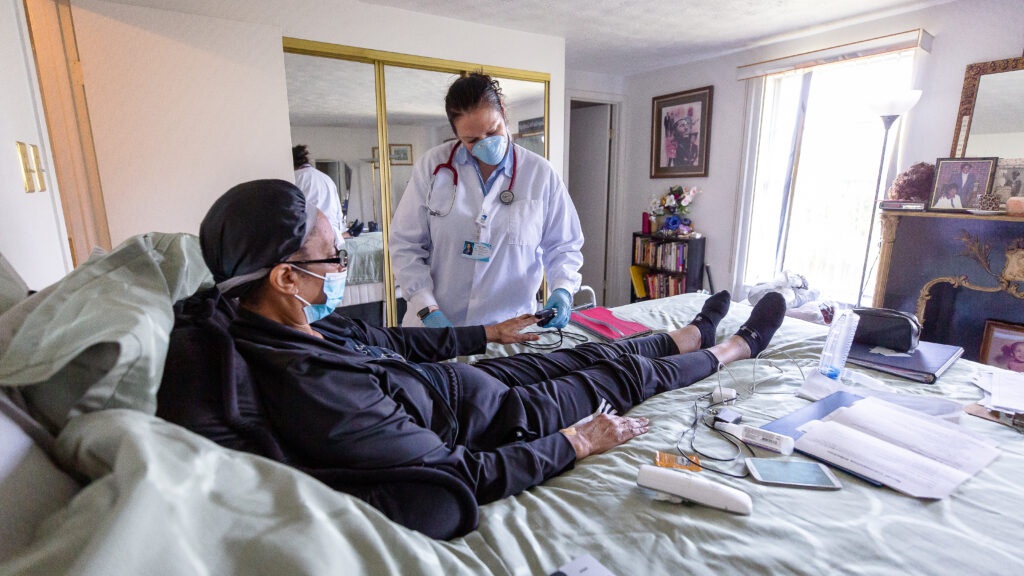 Don't Let Hospital Care at Home Shrivel When the Public Health Emergency Ends
During surges of Covid-19, providing hospital-level care in the home was a good alternative to receiving care in hospitals strained by historic staffing shortages and populated by people infected with SARS-CoV-2, the virus that causes the disease. Rather than fading away with the pandemic, this form of care needs to be seen as an integral part of health care in the United States. Hospital-level care in the home is delivering remarkable results. People with complex diseases such as sepsis, pneumonia, and congenital heart disease, who required admission to a hospital only a few years ago can and do receive high-quality, acute care in the safety and comfort of their homes. But this kind of care will stall without action by Congress to extend flexibilities for this care beyond the public health emergency.
---
Next Article
Value-based care is a healthcare model geared toward treating the patient with the right therapy, at the right time, in the right place. Through the pandemic, we have real-world experience that the …
Did you find this useful?