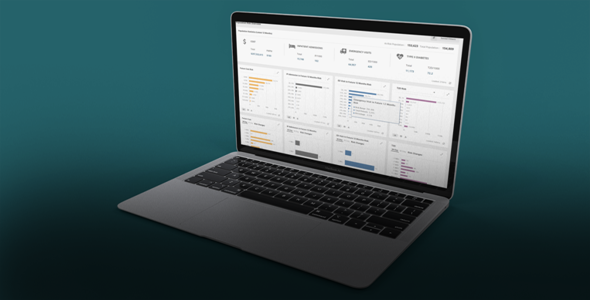 CMS Officials Announce Major New Strategies Around ACOs
This week, a group of senior officials from the Centers for Medicare and Medicaid Services (CMS), some from the Center for Medicare, some from the Center for Medicare & Medicaid Innovation (CMMI, also called The Innovation Center) authored an op-ed in the Perspectives section of The New England Journal of Medicine online, in which they outline their strategies for expanding on and strengthening the Medicare Shared Savings Program (MSSP) going forward. In "Expanding Accountable Care's Reach Among Medicare Beneficiaries," published on Wednesday, April 27, Douglas Jacobs, M.D., M.P.H., Purva Rawal, Ph.D., Liz Fowler, J.D., Ph.D., and Meena Seshamani, M.D., Ph.D., lay out their evolving strategies. Fowler and Rawal are officials at The Innovation Center, while Jacobs and Sehamani are officials at the Center for Medicare. Their op-ed amounts to a formal statement of strategy around accountable care organization (ACO) development going forward under Medicare.
The authors write that "The Innovation Center has tested several ACO models, of which the Pioneer ACO and ACO Investment Models have achieved net savings; others, including the Advance Payment ACO Model and the Next Generation ACO Model, have not. The Pioneer ACO program, which allowed providers with experience coordinating patients' care to move more rapidly from a shared-savings payment model to a population-based payment model, was associated with significant reductions in emergency department visits and inpatient admissions. The ACO Investment Model provided advance payments to participating organizations to make infrastructure investments aimed at improving care; such payments could be recouped by CMS by means of earned shared savings."
Continue reading at hcinnovationgroup.com
---
Next Article
The Covid-19 pandemic pushed organizations everywhere to rapidly modernize their business processes. It should come as no surprise that the more technologically advanced a company was prior to the …
Did you find this useful?