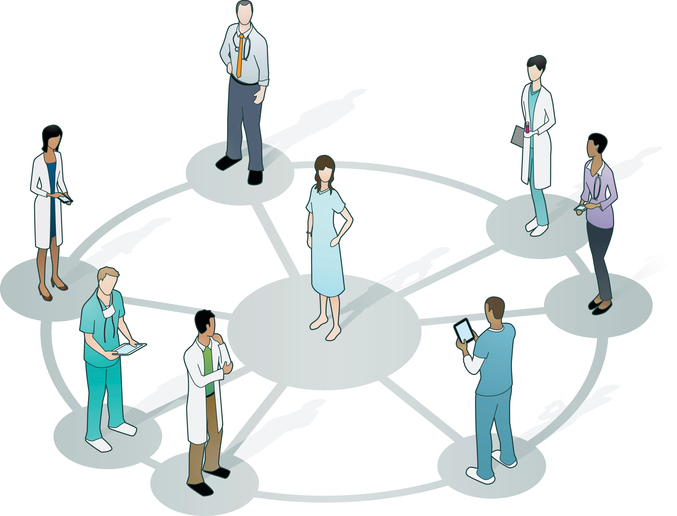 From Inside-Out to Outside-In: Rethinking Patient Engagement
We live in a world in which the patient is empowered like never before. The information provided and housed digitally surely provides an opportunity to better collect and consolidate health data. This portability is a big step in the right direction. We've seen firsthand that the industry often takes an "inside-out" approach to patient engagement. Instead of prioritizing the needs and perspectives of patients first, healthcare entities focus on what fits within their existing processes, workflows, and systems. This quickly results in a patient experience that leaves many of us frustrated. In an effort to better support improved patient engagement, we must shift our perspective to a patient-centric understanding of how people manage chronic health challenges on a real-world daily basis (taking an outside-in perspective).There are many tech and digital interventions that can facilitate improved healthcare engagement – doctor-patient communication, accurate personal electronic health records, and overall administrative efficiencies. We can build better engagement channels and platforms that deliver greater value for both the patient and the system and ultimately improve health outcomes.
Medigy Insights
In today's patient-empowered world, the portability of digital health data offers an opportunity to enhance healthcare engagement. However, the industry's "inside-out" approach often prioritizes internal processes, resulting in a frustrating patient experience. Shifting towards a patient-centric perspective, supported by technology and digital interventions such as improved communication, accurate electronic health records, and streamlined administrative processes, can create better engagement channels and platforms. By focusing on patient needs and delivering value to both patients and the healthcare system, this approach has the potential to improve health outcomes.
Continue reading at medcitynews.com
---
---
Next Article
As the use of artificial intelligence (AI) technologies continues to infiltrate the healthcare space, the security of patient information, electronic health records (EHRs) and communications related …
Did you find this useful?