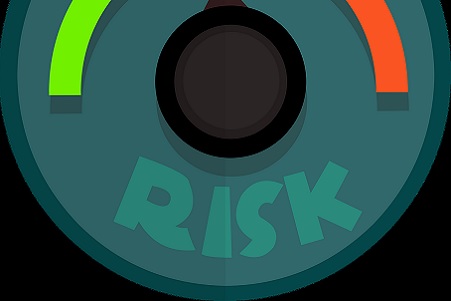 Creating a Risk Register for Healthcare Organizations
Risk is inherent in all organizations, and healthcare organizations are no exception. Like any business operation, healthcare organizations also need a risk register to help mitigate risks in healthcare and avoid potential project delays.
Building a risk register will help set your healthcare team up for success. But the question is, how do you go about creating a risk register? Since the work often falls on project managers, it's important to understand what a risk register is and how to get started creating one.
What Is a Risk Register?
A risk register is a risk management tool that helps identify potential risks or setbacks in a project. A risk register document, commonly referred to as a risk register log, is usually centered around projects and tracks potential risks within a specific project and the likelihood of the risk happening.
The process of identifying risk, assessing and prioritizing it, and mitigating it is the core of any successful risk management process. For that reason, healthcare organizations generate data about potential threats and the potential risks that those threats could pose and develop the necessary steps to mitigate the risks should they occur.
Why Healthcare Organizations Need a Risk Register
A risk is an expression of the likelihood and impact of a given event that could affect an organization's ability to achieve its objectives. Because you cannot exclude risks in healthcare, it's crucial that any healthcare provider creates a systematic process where all risks are identified, analyzed, and recorded. Once the risks are analyzed, actions to mitigate them must be identified, with precise mechanisms to ensure the organization's success.
Healthcare organizations can proactively and systematically protect their employees' and patients' safety by creating a viable risk register. Employing proper risk management is also essential in safeguarding the organization's assets, accreditation, brand value, market share, reimbursement levels, and community standing.
Three Important Parts of a Risk Register
The primary purpose of a risk register is to help uncover, mitigate, and prevent risks within a healthcare institution. To perform practical risk management, here are the three critical parts to include in your risk register:
Risk Identification and Categorization
The first and most crucial part of creating a risk register for an organization is identifying all the possible risks. This step includes the project team brainstorming potential risks that could prevent the organization from achieving its objectives.
The risk identification step is vital because it informs all the subsequent steps in creating a risk register. Even though you can use any criteria that suit you, starting with a risk analysis or risk assessment is often recommended.
Once you identify all possible risks, the next step is to ensure that your team describes the risks in detail. Including a risk description is important because you don't want a vague risk that will make it difficult for the team to determine the risk category. According to WHO, risks in healthcare are majorly categorized under:
• Technical/public health
• Systems and structures
• Financial
• Reputational
• Political/governance
Risk Analysis and Prioritization
This step involves the analysis of the likelihood of the occurrence of the risk. What are the impact and probability scores of the given risk? You want to gauge the potential impact of the risk on the organization.
Most organizations prefer using the common qualitative measuring scale that shows the risk impact from "low" to "high." However, WHO proposes that a healthcare risk register prioritizes the risk impact levels into critical, severe, moderate, minor, or negligible.
If you're struggling and unsure of how to identify the risk level, consider asking for a second opinion or confirming with the WHO risk register recommendations.
Risk Mitigation or a Response Plan
A risk response plan includes a step-by-step solution with the intent to reduce or prevent the risk. It also features a brief description of an intended outcome and how the response plan can affect the impact of the risk. A mitigation plan might require a bit of teamwork, especially if you're dealing with more complex risks.
When dealing with potential risks in healthcare, there are several mitigation options you should consider for each potential risk. For instance, there's tolerating a risk by keeping an activity unchanged, treating or adjusting relevant activities, transferring or sharing the risk by involving the stakeholders, or terminating or canceling activities that cause the risk.
While small risk assessments might be easy to mitigate, you might encounter more complex risks that might not have obvious solutions, and that's why creating a risk register for your healthcare organization is crucial. Once you get the hang of your risk register, you can slowly work to improve and perfect the data log for your future projects.
Continue reading at reciprocity.com
---
Next Article
Health care professionals and healthcare institutions are today presented with a vast array of innovation options thanks to developments in biosciences and digital technologies, as well as insights …
Did you find this useful?