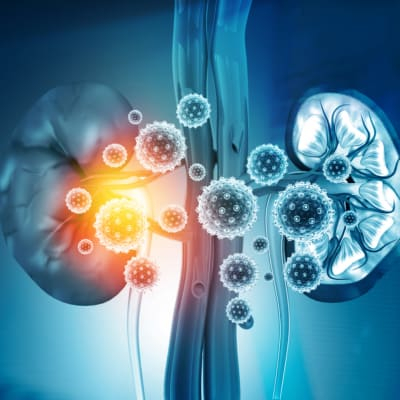 New Clinical Decision Support System Benefits Patients With Acute Kidney Injury
A new digital health technology, an electronic alert system, shows promise in benefiting patients with acute kidney injury (AKI). When AKI occurs, specific medications should be stopped promptly to prevent further harm. This clinical decision support system sends alerts containing a patient's creatinine level (a kidney function marker) and information about concerning medications, prompting clinicians to take immediate action. Researchers found in a study that this alert system effectively encourages physicians to discontinue medications in a timely manner.
AKI is a sudden decline in kidney function, affecting about 10-15% of hospitalized patients, and increasing the risk of mortality during hospitalization. Numerous medications can contribute to AKI, either directly damaging the kidneys or triggering an immune response. The condition is often asymptomatic, making it challenging for physicians to identify the need to stop harmful medications.
The new clinical decision support system differs from previous alert systems by providing specific recommendations in addition to information. It offers guidance on how to address issues within patients' electronic health records, making it more likely for clinicians to act on the alerts.
A randomized control trial involving over 5,000 participants found that the alert system was effective in getting clinicians to discontinue medications of concern, particularly proton-pump inhibitors. These alerts significantly reduced the risk of worsening AKI, dialysis, or death in patients taking these common medications.
The study highlights the potential of clinical decision support systems to improve patient care by offering targeted recommendations. Future research may expand the use of these systems to provide more detailed guidance and potentially involve artificial intelligence in assisting clinicians, ultimately enhancing patient care.
Read on healthmanagement.org
Continue reading at healthmanagement.org
---
---
---
Next Article
Drug discovery and development is a complex and tedious process requiring a significant amount of time and resources. In fact, on an average, the entire drug development process, from the …

Posted Sep 6, 2023 Drug Discovery Genomics
Did you find this useful?