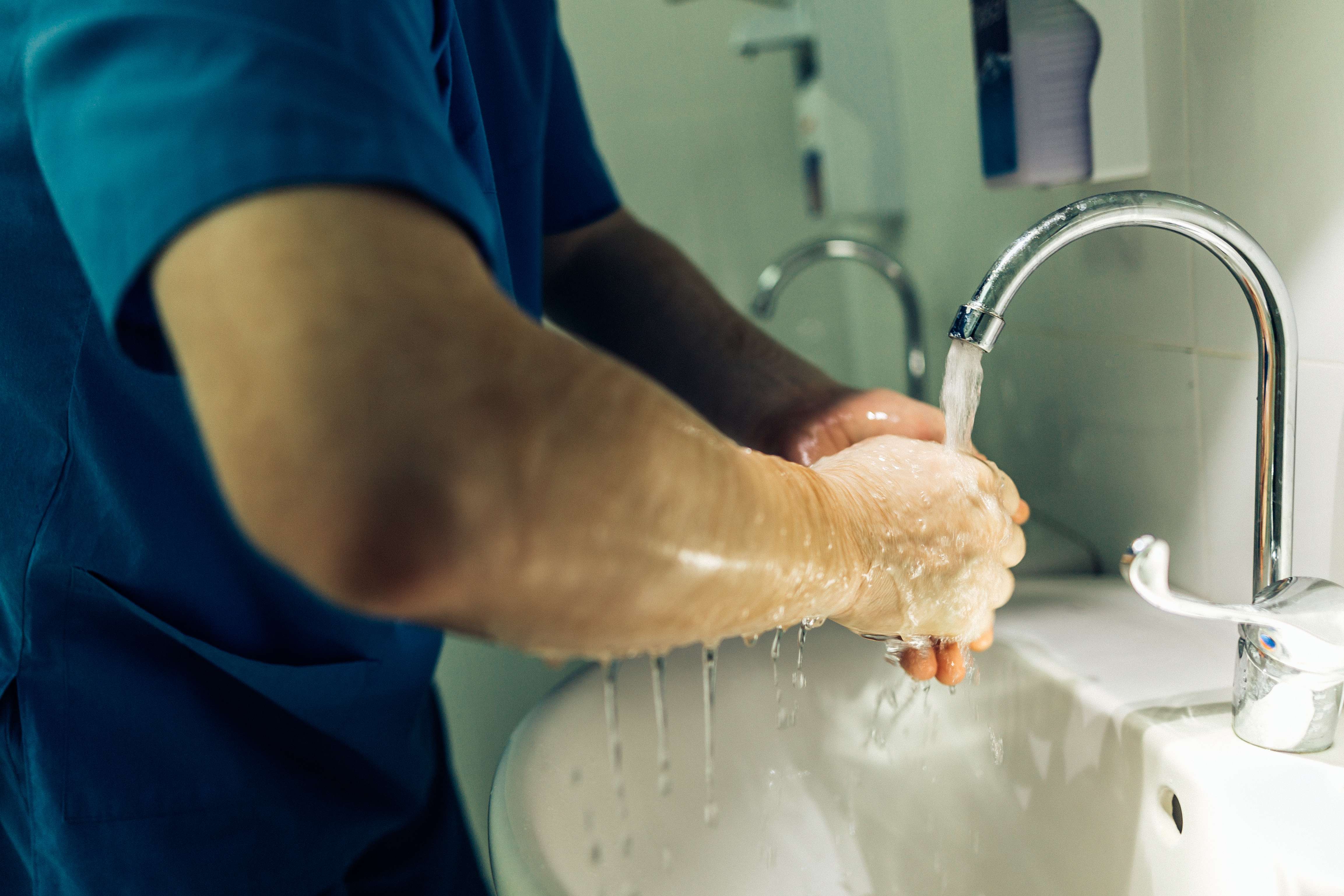 Of course, this isn't news to health systems. Hand hygiene has always been a foundational element of a sound infection prevention (IP) program. But, seven-plus months later, it's important to ask ourselves: How are we doing in our efforts to protect patients and staff? Has COVID driven a meaningful increase in hand hygiene compliance levels inside hospitals?
According to a study by The American Journal of Infection Control, hand hygiene compliance in the health care setting peaked at just above 60%, four weeks after the onset of the pandemic, before declining again. That's quite a significant gap, considering the motivation for collective compliance has arguably never been higher.
Let's face it: Compliance has long been a challenge in the industry. Various observational studies over the years show that when staff members are rushed and focused on imminent patient care needs, hand hygiene compliance can slip. We found this to be true in our 353-bed hospital and Level 1 trauma center, as well. Nobody intentionally skips washing their hands, but distraction and emergent speed of care are common realities.
---
See Also
Next Article
With the advent of pharmacogenomics, machine learning research is well underway to predict the patients' drug response that varies by individual from the algorithms derived from previously collected …