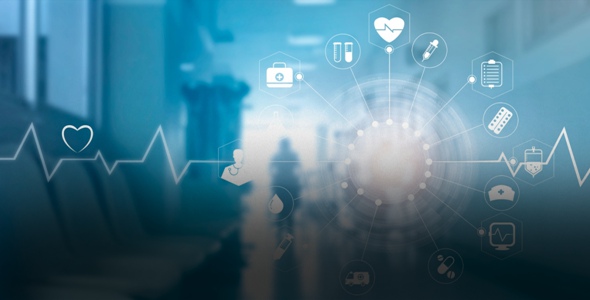 Bringing the hospital home
According to a release by University of Michigan Health, rapid rise in home-based post-acute care options during the pandemic means patients recuperate in familiar surroundings – but continuation depends on policymakers. Although it is always the goal to move patients out of the ER and eventually out of the hospital, heading home too soon can make patients feel like they're walking a tightrope without a net below them. Now, a growing number of hospitals have started offering services that bridge this gap. A few of them started before 2020, but the pressures of the pandemic, and new flexibility from Medicare and health insurance companies, have prompted a massive acceleration in the past year and a half.
Whether they're called post-acute care at home, hospital at home, completion at home, observation at home, patient monitoring at home, or other names, these new offerings aim to help patients safely avoid or shorten a hospital stay. But there's still far to go before they're available to everyone – and health policy decisions in the next few months could play a big role. "Across the nation, people are trying to figure out how virtual care and home visits can help with keeping patients out of the hospital or sending them home as soon as it's safe to do so," said Grace Jenq, M.D., the geriatrician who directs post-acute care services at Michigan Medicine, the University of Michigan's academic medical center. "This is really about making sure that the right care is provided at the right place at the right time."
Jenq leads a growing team of 12 physicians, dozens of nurses and a range of other healthcare professionals who have helped Michigan Medicine extend its nationally known care into more patients' homes since spring 2020. Jenq's team runs five programs, and are developing two others, that can serve a range of patients depending on their health status and insurance coverage.
Most include in-home visits by physicians, nurses, pharmacists, therapists and others, supplemented by virtual connections between visits. Nearly all the programs allow patients to monitor their blood pressure, blood oxygen, temperature, pulse rate and weight, and complete daily symptoms surveys from home, using a kit of Bluetooth-enabled devices and a digital tablet that beams the data to a team of nurses and health providers. One of the programs, called Patient Monitoring at Home, relies mainly on this type of monitoring. Most of its patients participate for several weeks, and some for months. A new analysis compared to the patients' hospital and emergency care use in the six months before and after they entered the program. Hospital readmissions dropped by 64% for the 462 patients studied.
Continue reading at hpnonline.com
---
Next Article
The pandemic fundamentally forced the healthcare industry to think differently about how care is being delivered and how workforces are managed. On a positive note, providers incorporated technology …
Did you find this useful?