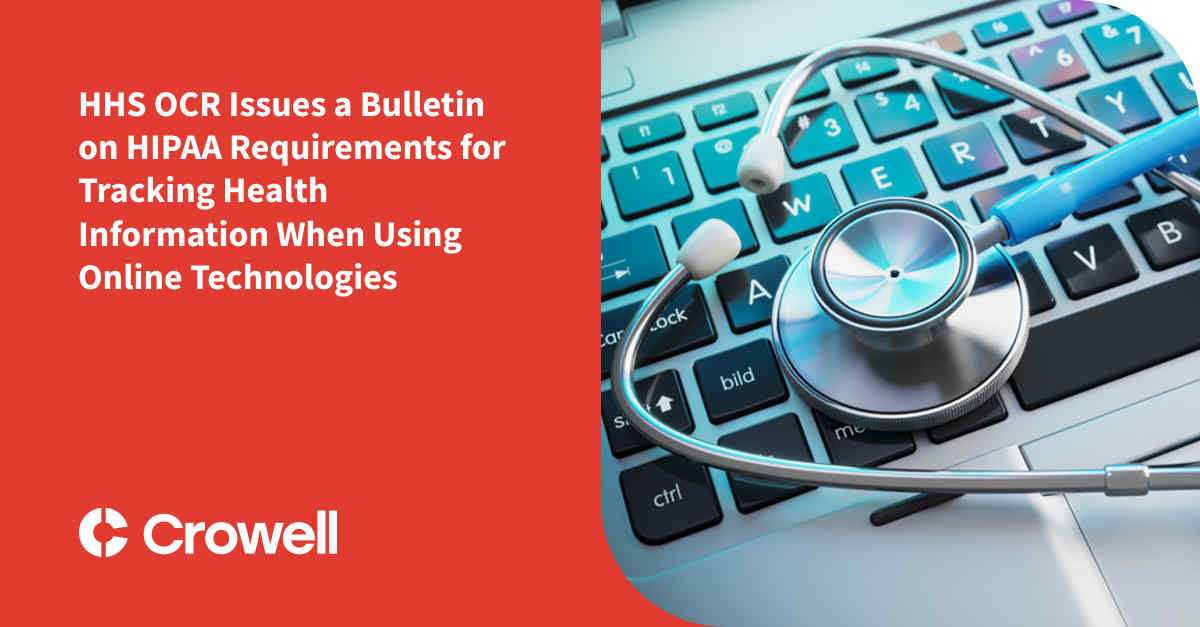 HHS OCR Issues a Bulletin on HIPAA Requirements for Tracking Health Information When Using Online Technologies
The Office for Civil Rights (OCR) at the Department of Health and Human Services (HHS) recently issued a bulletin to highlight the obligations of Health Insurance Portability and Accountability Act of 1996 (HIPAA) on regulated entities under the HIPAA Privacy, Security, and Breach Notification Rules when using online tracking technologies. The bulletin defines tracking technologies, provides examples of potential impermissible disclosures of electronic protected health information (ePHI) by HIPAA regulated entities to online technology tracking vendors, and outlines procedures regulated entities must take to protect ePHI when using tracking technologies in order to comply with HIPAA rules.
Continue reading at crowell.com
---
---
---
Next Article
The patients have needs. They require a medical treatment for their acute or ongoing ailment. But when that remedy is presented, they frequently refuse to comply or adhere. The most logical …

Posted Dec 8, 2022 Healthcare
Did you find this useful?