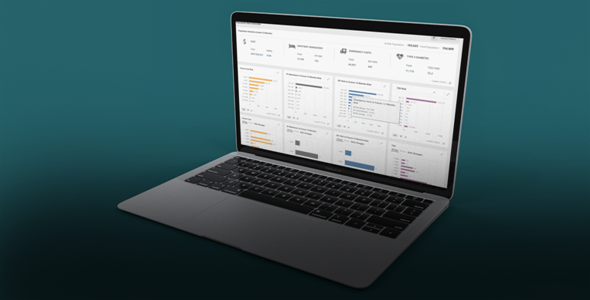 Medtronic announces partnership with BioIntelliSense for exclusive U.S. distribution of multi-parameter wearable for continuous remote patient monitoring from in-hospital to home
Medtronic plc (NYSE:MDT), a global leader in healthcare technology, today announced it has entered into a strategic partnership with BioIntelliSense, a continuous health monitoring and clinical intelligence company, for the exclusive U.S. hospital and 30-day post-acute hospital to home distribution rights of the BioButton® multi-parameter wearable for continuous, connected monitoring. The partnership enables the Medtronic Patient Monitoring business to offer access to a medical grade device that provides continuous vital sign measurements of general care patients in-hospital as well as post-discharge. The BioButton medical grade device, measuring up to 1,440 vital sign measurements per day, including skin temperature, respiratory rate at rest, and heart rate at rest, is the exclusive multi-parameter wearable for the Patient Monitoring business. "Our vision is to empower clinicians and patients with actionable insights to personalize care anytime, anywhere," said Frank Chan, Ph.D., president of the Patient Monitoring business, which is part of the Medical Surgical Portfolio at Medtronic. With staffing shortages projected to reach 3.2 million healthcare workers by 20261, the Patient Monitoring business intends to continue to expand its HealthCast™ portfolio to improve workflow automation so clinicians can focus on what matters most their patients. BioIntelliSense is ushering in a new era of continuous health monitoring and clinical intelligence for Remote Patient Monitoring (RPM). Through the platform's advanced analytics, clinicians have access to high-resolution patient trending and alerting to enable medical grade remote care from in-hospital to home.
Continue reading at prnewswire.com
---
---
---
Next Article
PHOENIX--(BUSINESS WIRE)--Salucro Healthcare Solutions, a leading healthcare payment technology company, today announced an innovative technology partnership with Luma Health, the technology company …

Posted Sep 6, 2022 Payments Healthcare
Did you find this useful?