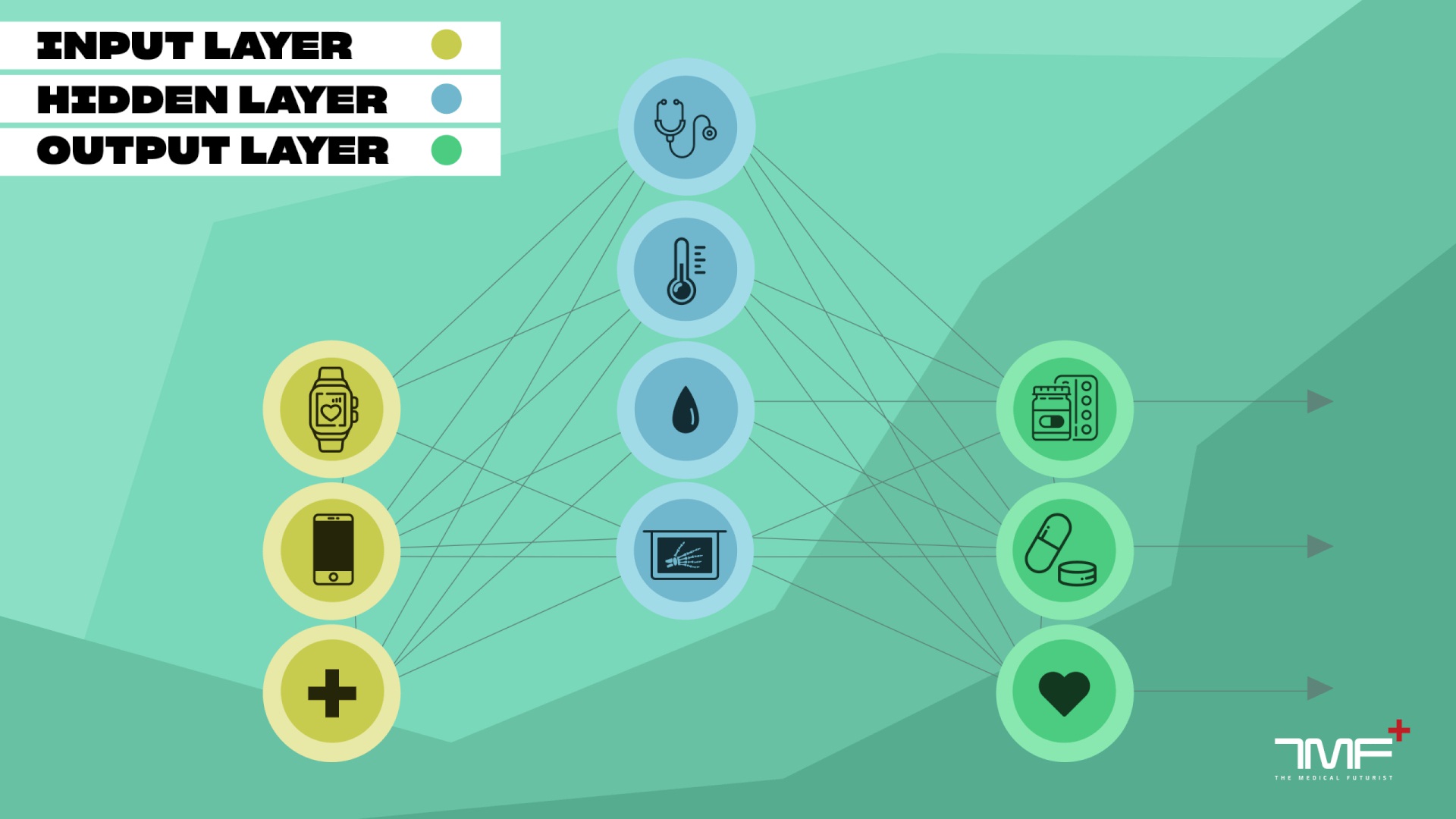 Understanding Machine Learning And Deep Learning In Medicine
Algorithms, datasets, machine learning, deep learning, cognitive computing, big data, and artificial intelligence: IT expressions that took over the language of 21st-century healthcare with surprising force. If medical professionals want to get ahead of the curve, they should get familiarised with the basics of AI and have an idea of what medical problems they aim to solve. So, let's take a closer look at machine learning and deep learning in medicine.
The ante-room of artificial intelligence
The term "artificial intelligence" might be misleading as due to the overuse of the expression, its meaning started to get inflated. It implies software with cognition and sentience, a far more developed technology than how it's used most of the time. For example, Facebook announced an AI to detect suicidal thoughts posted to its platform, but closer inspection revealed that the "AI detection" in question was little more than a pattern-matching filter that flagged posts for human community managers.
This past year has brought vast improvement in the field – at least this was when the general public learned about revolutionary new algorithms (like text-to-image DALL-E and Midjourney, and large language models like ChatGPT and Google's MedPaLM).
However impressive these algorithms are, their cognitive capacities still stay below the average human's. This is what we call artificial narrow intelligence (ANI), and the most advanced areas are computer vision and natural language processing.

Read on medicalfuturist.com
Continue reading at medicalfuturist.com
---
---
---
Next Article
Improving patient experience is a primary concern for behavioral health providers today. A positive patient experience can keep clients returning, while a frustrating or confusing experience may push …

Posted Jan 26, 2023 Patient Experience Usability-UX standards
Did you find this useful?