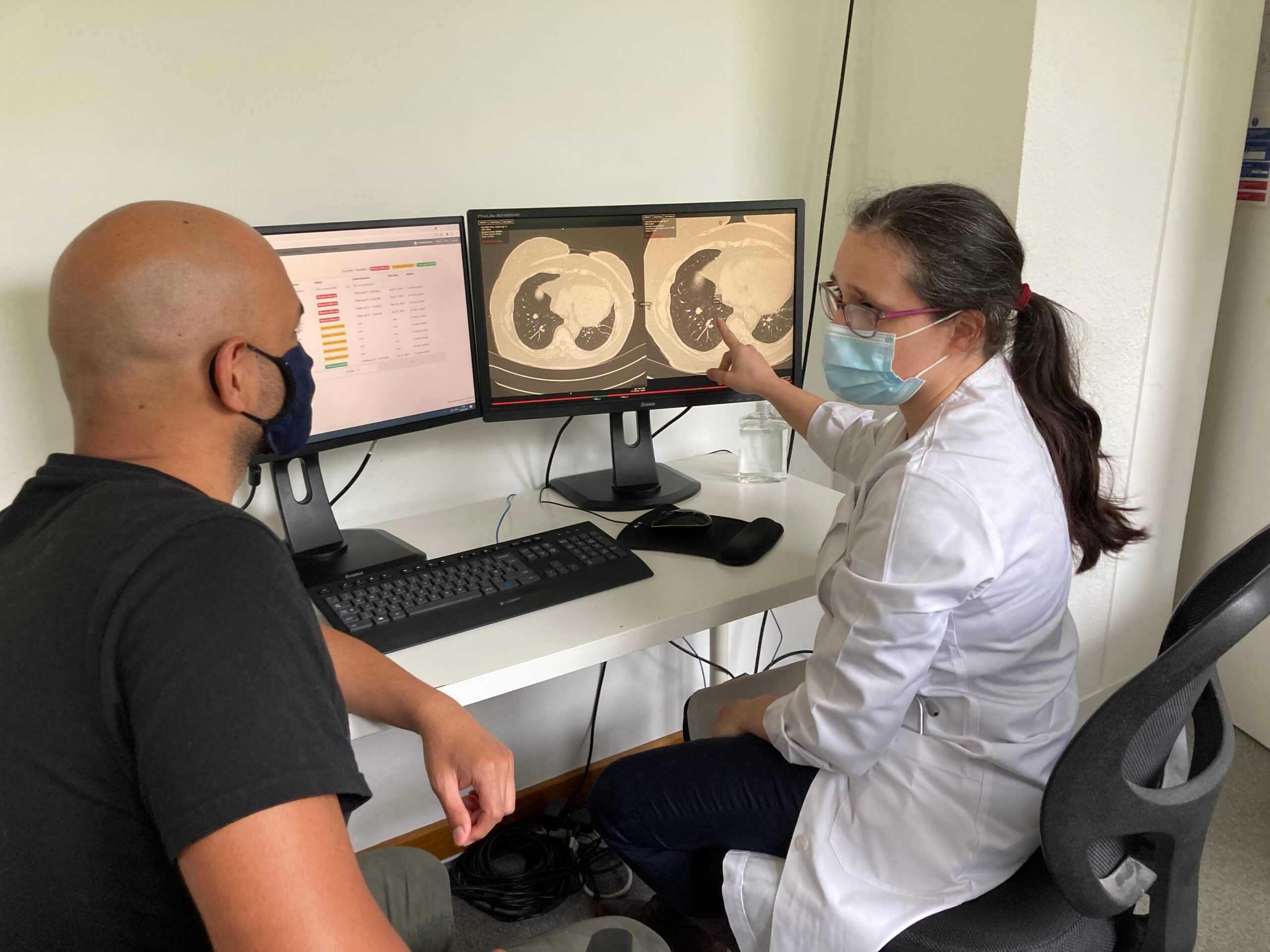 Is AI-Assisted Lung Cancer Diagnosis Right For Your Hospital?
The potent combination of NLP and AI-assisted diagnostic tools for early-stage lung cancers represents a solution for healthcare systems. Around 1.8 million people die from lung cancer each year, making it the most common type of cancer to cause mortality worldwide. The majority of patients receive a diagnosis once symptoms have developed and the disease has reached an advanced stage (Stage III or IV), which accounts for the 20 percent five-year survival rate that is currently the norm worldwide. Small lung tumours, on the other hand, have a survival rate as high as 90% when they are treated at Stage 1A. This large variation emphasises the urgent necessity for lung cancer to be identified and treated at the earliest feasible stage. The two million Americans who are diagnosed with lung cancer each year present one of the best opportunities to detect more tiny, pre-symptomatic lung malignancies early. Before implementing AI-assisted technologies for lung cancer diagnosis in your hospital, it is important to consider the following:
Validation and accuracy: Make sure that the AI technology you are considering has been validated and found to have a high level of accuracy in detecting lung cancer. This includes comparing the AI's performance to that of experienced radiologists.
Data privacy and security: Ensure that the AI technology you are using is compliant with all data privacy and security regulations, and that appropriate measures are in place to protect patient information.
Integration with existing systems: Consider how the AI technology will integrate with your hospital's existing systems, such as electronic health records (EHRs) and picture archiving and communication systems (PACS).
Training and support: Ensure that your staff will be properly trained on how to use the AI technology, and that support will be available if any issues arise.
Human oversight: It is crucial to have human oversight for AI-assisted diagnostics, as the technology should be used as a tool to support radiologists' decision-making and not replace them.
Explainable AI: Have a clear understanding of the AI algorithms, its internal workings, the data used for training and its limitations.
Clinical workflow: Evaluate how the technology will fit into the existing clinical workflow and whether it will improve the patient experience and the overall diagnostic process.
Cost-benefit analysis: Consider the costs and benefits of implementing the AI technology, including any potential cost savings or revenue increases, as well as any additional costs associated with training, support, and maintenance.
Overall, it is important to thoroughly evaluate the AI technology and its potential impact on patient care and the hospital's operations before implementing it in your hospital.
Continue reading at hitconsultant.net
---
---
---
Next Article
The government relations team at HIMSS offers some insights on what's next for telehealth, broadband expansion, interoperability rules and more in the year ahead. HIMSS claims it is now prepared to …

Posted Jan 25, 2023 Health Policy Artificial Intelligence
Did you find this useful?