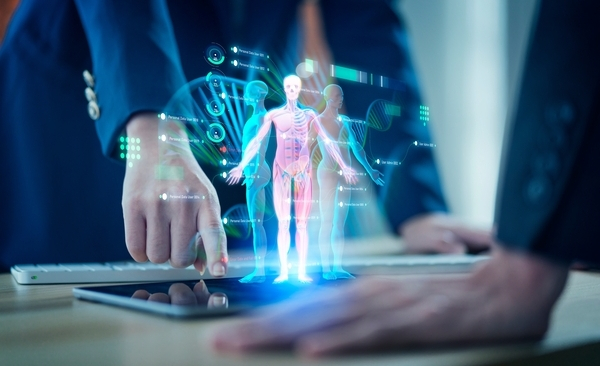 Google Research and DeepMind develop AI medical chatbot
A new AI-powered medical-specific chatbot developed by Google and DeepMind has shown some potential for clinical applications. Using datasets from professional medical exams, research, and consumer questions, Google Research and DeepMind have constructed a substantial language model for the medical community. The AI-powered chatbot MedPaLM combines six existing open-question answering datasets with HealthSearchQA, a free-response collection of online medical questions created by Google and DeepMind. The additional six datasets were gathered from MedQA, MedMCQA, PubMedQA, LiveQA, MedicationQA, and MMLU. Both medical experts and laypeople who are not professionals in the field of medicine may submit multiple-choice questions. Large language models (LLMs), like MedPaLM, are made to comprehend questions and produce suitable plain-language answers. They use data from huge datasets for this. MultiMedQA, an open-source benchmark for medical question-answering, is used to measure the performance of the technology. AI chatbots can be used in a variety of ways to improve patient experience, including:
Virtual triage and symptom checking: Chatbots can assist patients in determining the severity of their symptoms and whether they need to seek medical attention.
Appointment scheduling: Chatbots can help patients schedule appointments and provide reminders about upcoming appointments.
Medication management: Chatbots can assist patients in managing their medication regimen, including providing information about dosage and potential side effects.
Health education: Chatbots can provide patients with educational resources and information about their health conditions.
Post-discharge care: Chatbots can help to support patients following their discharge from a hospital or other medical facility, by answering questions and providing guidance on recovery.
Language Translation: Chatbots can be used to provide language support for non-English speaking patients, helping them to communicate with medical staff.
24/7 availability: Chatbots can provide patients with access to medical information and support 24/7, regardless of the availability of healthcare providers.
Overall, AI chatbots can help to improve patient experience by providing convenient and accessible healthcare services, reducing wait times, and increasing patient engagement and education.
Continue reading at digitalhealth.net
---
---
---
Next Article
This year, JPMorgan was a hot topic. That's partly due to conference energy following the Covid meeting. The fact that healthcare is more crucial than ever is part of the reason behind this. Even if …

Posted Jan 23, 2023 Healthcare Conferences Top Executives
Did you find this useful?