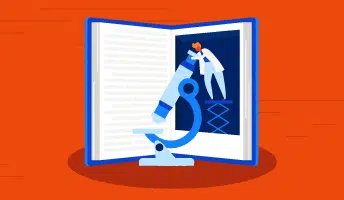 Mastering the art of storytelling in healthcare for success
Across the globe, in any time zone or season, healthcare is about saving lives, whether the mission is brain surgery or supplying medical devices. Yet if every healthcare organization is about saving lives, can they all share the same story? No.
And if the mission of a healthcare organization is so transformative that it's beyond the realm of current healthcare delivery, the story must do so much more – it must share the excitement and hope for what lies just over the horizon. And in order to do this then healthcare organizations need to master the art of storytelling.
For an innovative healthcare organization to motivate and engage the audiences most important to its success, it must communicate its unique value in the most engaging manner possible: its own unique, compelling and memorable story.
Storytelling is important in the healthcare business for several reasons:
Building trust: Storytelling can help build trust between healthcare providers and patients by providing a more personal and relatable way to communicate information.
Enhancing patient understanding: Storytelling can help patients better understand their health conditions and treatment options by providing real-life examples and context.
Improving patient engagement: Storytelling can help improve patient engagement by making healthcare information more interesting and memorable.
Enhancing marketing efforts: Storytelling can be used to enhance marketing efforts by highlighting the successes of a healthcare organization or particular treatments in a compelling way.
Facilitating communication: Storytelling can facilitate communication between healthcare providers, by providing a shared language and understanding of a patient's condition and treatment plan.
Demonstrating impact: Storytelling can help demonstrate the impact of healthcare interventions and programs, which can be useful in gaining support and funding.
Overall, storytelling can be an effective tool for healthcare providers to improve patient care and engagement, build trust, and achieve their business goals.
Continue reading at healthcaretransformers.com
---
---
Did you find this useful?