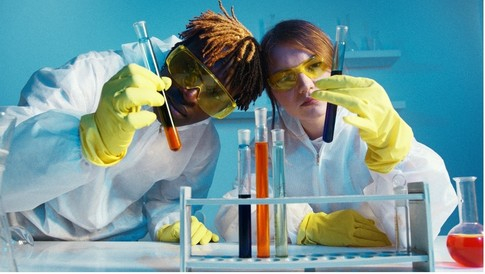 Biotech can revolutionize healthcare. Here's how to unlock its potential
Biotechnology, sometimes known as biotech, and its applications are developing at a dizzying pace, transforming industries like medical, agriculture, energy, and chemical and materials by developing previously unheard-of goods and procedures. The Biotech Future Forum, where forward-thinking businesses, governments, and academics gathered to discuss and promote the development and application of biotechnology, particularly in medicine and healthcare, saw the recent launch of the Centre for the Fourth Industrial Revolution in Serbia (C4IR Serbia). Leading professionals from various fields gave the following advice. We can only begin to imagine the full potential and influence of biotechnology and artificial intelligence (AI). The interplay of new technology and established systems will lead to a significant transformation, according to academics and industry leaders.
---
---
Next Article
NOVARK - According to official state labour filings, a biotech and medical device business that created a 15-minute COVID test kit has made the decision to eliminate more than 1,000 Bay Area …

Posted Nov 6, 2022 Biotech Medical Devices Career and Jobs
Did you find this useful?