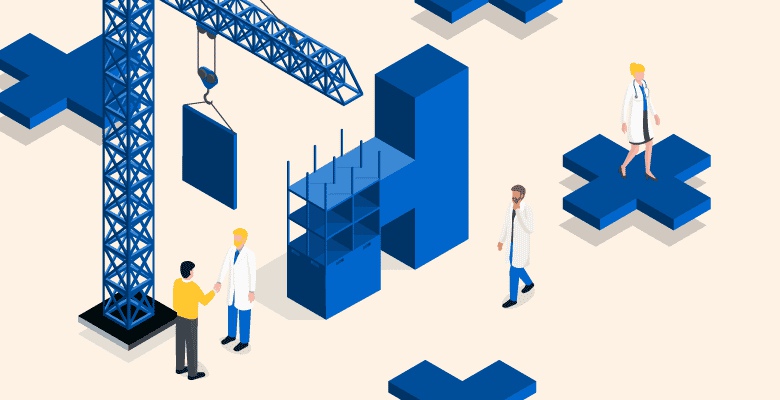 5 Key Strategic Elements for Innovative Partnerships in Healthcare
Driven by a desire to deliver the outcomes that matter most to patients, their families, and society, Eva uses her ability to collaborate and build transformative partnerships with those looking to push boundaries, drive healthcare innovation, learn from past lessons, and co-create a better future together. She shares her key insights on the necessity of collaboration to transform healthcare and how to evaluate partnerships to ensure mutual benefit for all. As Eva moves into her new role as General Manager for Roche Slovenia, we've met to talk about why she believes partnerships are the key to advancing healthcare transformation and innovation. Our conversation is taking place just weeks after Eva wrapped up her Healthcare Innovation Talks series in which she was in conversation with several healthcare ecosystem partners. 
Together they discussed and shared key insights into some of the more innovative approaches stakeholders can be taking to partnering as they seek to prepare for the healthcare system challenges – and opportunities – of the future. The last time I experienced such a transformational moment in healthcare was back in 2003 when the sequencing of the human genome took medicine to a new level," Eva says. Advancements in technology and a renewed spark for healthcare innovation paves the way for novel partnerships It's at these crossroads that the insights that lead to healthcare innovation happen," Eva says. What is new is that stakeholders from different parts of the healthcare system and beyond are coming together and they are also willing to use new partnership approaches. There's even an openness to explore so-called "user innovations" – partnerships that have no formal contracts and that do not involve any monetary exchanges, Eva says. The students had the chance to work on some of the biggest topics in healthcare and Roche had the opportunity to spot talented students who might want to join our company," Eva says. Eva, who joined Roche BeLux in 2019, together with her team set up several innovative partnerships between Roche and various stakeholders, including an exciting collaboration with Academics, AI experts, and Hack Belgium, a think tank that has brought together 60 ecosystem partners to provide practical solutions in Ophthalmology to prevent, diagnose, and treat sight loss, as one example. 
All of the partnerships are focused on developing practical, workable, and useable frameworks that will empower all of us to reach our own health goals within a system that makes efficient use of limited resources and delivers optimum results for individuals and society," Eva says. We will have the partnerships that will innovate the way we design and deliver healthcare," Eva says. When evaluating potential ecosystem partnerships, Eva McLellan has distinguished 5 key elements for healthcare executives to consider. "Ultimately all of this will lead to the outcomes that matter most to patients, their families, their doctors, their nurses, and society," Eva says, adding that placing more emphasis on the outcomes healthcare systems are achieving is going to become increasingly important as demand for already strained resources intensifies. By bringing the different parts of the healthcare system together, it will be possible to address problems such as fragmented care pathways, disjointed data collection, and an inability to accurately measure outcomes, Eva says. In other words, working in partnership is one of the key components required to successfully implement Value-Based Healthcare, she says. We have a new generation of thinkers, visionaries, architects, and innovators that is ready to replace the traditional model of transactional healthcare with responsive, nimble, outcomes-focused systems that put people's health goals front and center.
---
---
Next Article
Artificial intelligence, wearable sensors, virtual reality, medical robots, social media and the like – in a couple of years, disruptive technologies will completely change the way patients and …

Posted Aug 4, 2022 Advanced Medical Technologies Healthcare
Did you find this useful?