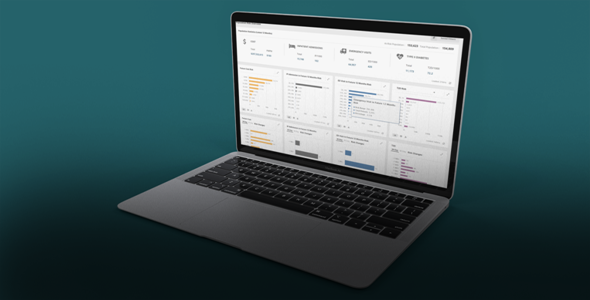 Hospital Margins are Still in the Red Halfway Through 2022
U.S. hospitals, health systems, and physician practices continue to face historically high operating expenses that increased patient volumes and revenues could not counteract, leading to negative margins for the sixth straight month in 2022, according to data from Kaufman Hall's National Hospital Flash Report and Physician Flash Report. The median Kaufman Hall year-to-date operating margin index for hospitals was -0.09% through June, for a sixth straight month of cumulative negative actual operating margins. Total expenses for hospitals dropped slightly in June, down 1.3% from May due to a slight decrease in patient acuity, but are up 7.5% from June 2021 and are up 9.5% year-to-date. Similarly, while provider compensation dropped in physician practices, expenses continued to escalate with increased patient demand, inflation, and a competitive labor market for support staff leading to a new high for total direct expense per provider FTE in Q2 2022 of $619,682 up 7% from Q2 2021 and 12% from Q2 2020.
---
---
Next Article
Rather, these numbers refer to those who tuned in worldwide to watch video game live streams of Ibai Llanos (Ibai), David Cánovas Martínez (TheGrefg), and Joaquin Dominguez (elxokas), respectively. …

Posted Aug 2, 2022 Events/Webinars & Conferences Healthcare Digital Health
Did you find this useful?