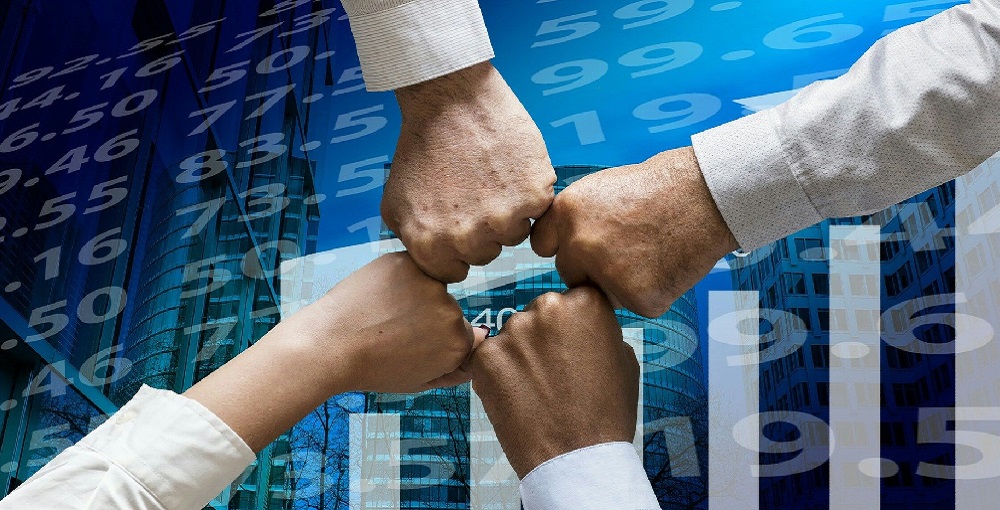 Overcome the Barriers to Your Healthcare Innovation Using This Guide
Health care professionals and healthcare institutions are today presented with a vast array of innovation options thanks to developments in biosciences and digital technologies, as well as insights from professional and social studies. Such advancements have the potential to transform clinical care, enhance health outcomes, and lower healthcare expenditures. To improve the health experiences, multifaceted innovations must be properly incorporated into current treatment routes, technology infrastructures, and ways of working. This article provides non-obvious innovation tips to assist innovation solutions that meet patient satisfaction and performance goals.
Here are the main topics we'll be discussing in this post:
How is Healthcare Innovation Different and Why is it so Hard

What Healthcare Innovation is NOT

The Healthcare Innovation Lifecycle

Barriers to Successful Innovation in Healthcare

Top 3 Considerations for a Successful Implementation

Conclusion
---
The healthcare industry is extremely complicated, and the healthcare delivery ecosystem is under considerable stress as costs and patient demands soar. These challenges, as well as the sector's intrinsic character, make healthcare innovation more difficult than it is in the retail segment. As more and more challenges are presented every day, leaders and policy-makers are looking for ways to meet them as they come. Even when we are living in the "innovation age for healthcare delivery"1 yet innovating in this sector is not easy.
We've put together this guide with some not-so-obvious but useful suggestions to boost your likelihood of finding and applying innovative solutions ideas in health care.
How is Healthcare Innovation Different and Why is it so Hard
Every day, disruptive innovations may and do revolutionize sectors, and the rate of change has intensified as a result of huge technological discoveries like the internet, cell phones, and wireless technologies. However, not all sectors are made equal when it comes to innovation.2
To take innovation ahead, innovators must comprehend the key contrasts between healthcare and other industries' innovation dynamics, which include:
Errors and failures are more impactful
Unlike in other industries, the actions of health innovators frequently have an impact on people's health, safety, or wellbeing. Healthcare innovations are fraught with peril.3 A game designer can experiment with new technology solutions, run tribunals with real people, and easily go back to the drawing board if something goes wrong; a healthcare innovator may not have that possibility. Many innovation screw-ups occur as a result of a 'top-down' rather than a 'bottom-up' approach where stakeholder feedback is critical in decision-making process under the bottom-up approach.
One notable case is VA Secretary Denis McDonough's EHRM rollouts, which had productivity and patient safety concerns in its preliminary platform, cost the taxpayers $16 billion or more caused by missing out on design cues that would benefit VHA and its staff, such as enhance quality of care, more efficient work processes, greater patient safety, or cost-cutting. The consequence, when combined with the lack of accountability caused by the separate program office, has put VHA under scrutiny.4
Efficacy review
A new healthcare innovation must improve on the present level of medical care without harming the patient and, preferably, cut costs at the same time to be successful. However, even the largest, most recognized corporations, not to mention individual inventors, have significant challenges in acquiring access to health care practitioners with the requisite specialized competence to assess medical efficacy, which is not a concern in other sectors. The varied clinical knowledge required to examine proposals is rarely available in-house and can be costly to get from beyond.5
Intermediated decision making
Unlike non-healthcare sectors where consumers make direct purchasing decisions, patients and their caregivers do not always have direct decision-making authority in all aspects of their healthcare. For example, being on a specific medication, requiring a specific medical device, or even something as simple as getting to choose their doctor is often outside their control. We say healthcare is an "intermediated" sector because the decisions of which products and services are offered to patients are made by doctors, insurance companies, and often their employers' choice of what they're willing to pay for rather than patient preference or choice.
Innovators who understand intermediation will realize that they need to serve multiple constituents - not only are patients an important constituency but, in many cases, their health insurers and employers that pay for the innovation are even more important factors. For example, when Apple sells an iPhone to a customer, they don't have to worry about whether the buyer's employer or insurer will pay for it – Apple just needs to convince the customer. But when a hospital or healthcare delivery innovator creates a digital therapeutic, they need to consider not only the needs of the patient but the "buyer" chain between the patient and the innovation that will need to pay for it. A good example is how prescription drugs are sold to patients and HDOs – it doesn't matter how much a patient wants or needs a drug if the insurance company, which pays on behalf of employers or the government, will not cover the medication in a drug benefit.
Healthcare leaders, on the other hand, must set the tone for a patient-centered approach to healthcare delivery, emphasizing that all employees, including those who are not closely engaged in patient care, determine in the best interests of the patient. The clinical and business sides of a hospital must collaborate to give the highest quality of economical healthcare. To provide the best quality of affordable healthcare, an institution's clinical and operational sides must work together collaboratively. Modern supply chain tools and technologies can help healthcare businesses automate these operations, allowing physicians to focus on the patient.5 The Open Decision-Making framework developed by John Ousterhout is also a very relevant tool that is helping innovators in reaching their best option and paving the way for a smoother implementation.6
Fragmented buyers and evidence-driven innovation
To begin with, the healthcare business in the United States is extremely segmented, with small (less than three doctors') practices, medium-independent hospitals, and dozens of digital health enterprises as buyers and consumers, each tackling their own set of challenges. Unlike other businesses, such as airlines, healthcare is a complex and fragmented sector. This makes any individual innovation's penetration into the industry's hundreds of outlets a monumental task. Second, and understandably so, the healthcare industry is risk cautious by nature.
"We are taught to identify the most statistically established approach for treating a given condition the moment we step into med school, and we are instructed not to veer from that path until a better method has been developed and proven," one doctor stated. To make matters worse, it is challenging for an individual inventor in the healthcare industry to gather statistics on how their innovation influences not just direct treatment but also the downstream healthcare supply chain, making it impossible to determine the full worth of a new innovation concept. Therefore, today's health practitioners considering the aforementioned leads to the new innovations or novel techniques of care often taking a backseat in day-to-day patient care.7
The intricacy of intellectual property and regulatory oversight
Healthcare is one of the most heavily regulated industries in the U.S.8 Bearing the shared regulatory burden created by FDA, CMS, FTC, and other governmental and self-regulating organizations requires innovators to be more creative and innovation purchasers to be more discerning. Compliance with a multitude of regulatory bodies' growing requirements differentiates the healthcare sector from some other industries. It also increases the costs and lead times to reach the market. For the majority of innovators, intellectual property always has been a perplexing component of the invention process. Without professional guidance, navigating can be nearly impossible. Innovating in such a demanding environment is more challenging.
High costs
Healthcare is a capital-intensive industry.9 Unlike other industries where creativity alone can be a winning factor, innovations targeting healthcare professionals need sizable investments to take off the ground. It costs almost half a million dollars just to develop one digital health app - and that's before any money is spent on promoting, sales, or support.10 Setting up a brick and mortar facility or innovating in a large healthcare organization can easily mean investing millions of dollars.
What Healthcare Innovation is NOT
Let's start with a reasonable definition of innovation in the healthcare context. According to the European Medical Journal, "An innovation must be something truly new or at least significantly different, applicable to healthcare, and provide a benefit to the field, with patients at the center."11
Going a step further, the Future Health Journal stated that innovation is a combination of 3 elements: invention, adoption, and diffusion.12
Innovation in Healthcare is NOT a mere random act of creativity. It is important not to confuse innovation with creativity. According to Govindarajan13, the major difference between the two is execution. Creativity is novel ideation and innovation is the execution of that idea to materialize it into a product, service, or a process that aims to improve the "quality, safety, outcomes, efficiency and costs.14"

Innovation in Healthcare is NOT just product related. Healthcare delivery innovation is not necessarily always a flashy gadget. It can also come in the forms of a "new concept, idea, service, process, or product…" as well.

Healthcare Innovation is NOT lead, rather managed through shared leadership. Shared leadership is the opposite of a one-man show. It is the idea of delegating authority to several individuals in their areas of expertise15. This concept is even more relevant in the healthcare innovation industry where multidisciplinary teams are formed to catalyze especially an innovation's ideation and implementation stages.16
Now whenever someone tries to pass off something as a health innovation, you can weigh it on this scale and accurately know whether it's an innovation or not.
The Healthcare Innovation Lifecycle
This is the process that a successful healthcare innovation should go through:
Innovation Expectations
The end goal of every innovation must be the end users' expectations, and in many cases, the innovation buyers' expectations (because of intermediation). It must fulfill the target users' needs and solve their problems but also must prove outcomes to employers and insurers that may be asked to pay for it. Therefore, the first step in the innovation lifecycle is defining measurable patient outcomes and considering who cares enough about that outcome to pay for it. For example, will a hospital initially pay for the outcome and then recoup the expense through an insurance reimbursement or, will the outcome be directly paid for by the patient through their own pocket? Innovators should separate their research and development efforts into technological innovations (things that they build or buy and introduce to their patients and customers) and psychological Innovations which are more focused on how patients and customers feel about your institution.17
By setting the right expectations around technological vs. psychological innovations institutions can significantly reduce costs while simultaneously improving patient experiences.18 Any innovation's ultimate goal is to suit the needs of end-users, and in many cases, innovation buyers (because of intermediation). It must not only fulfill the requirements of the target beneficiaries and improve their situation, but it must also show results to employers and insurers who are responsible for paying for it. However, that isn't all. For example: Creating an environment where executives from all divisions can successfully engage and collaborate has always been a top priority for health systems, and as a result, many innovation projects fail due to an inability to recognize the importance of working on systems requirements rather than intended results. Hence, defining objectives and Key Results [two different goal-setting frameworks (OKR)] works wonders if done correctly. As a result, systemic, framework-based analysis allows innovation professionals to objectively assess all expectations and stay abreast of them throughout the innovation process.
Currently, agencies outside the healthcare system, such as innovative diagnostic tech start-ups and retail chains, are driving the emergence of new care-delivery systems, intellectually stimulating the role of traditional health-care providers and raising the crucial question of what role proper market research can play in an advancing and fiercely competitive health-care market.19
Innovation Discovery
Sustaining contract compliance inside the hospital or organization while allowing the choice of products not often used on a regular basis is a difficult and interesting aspect of hospital logistics management. Too much freedom, as well as too much rigidity, can be detrimental.
While uniformity is a worthy goal in terms of cost savings and waste prevention, it cannot solve the complexities and unpredictability of health care delivery. Waste, higher costs, and a loss of quality control result from a lack of standardization. The capacity of a supply chain system to satisfy the demands of both medical practitioners and communities depends on its ability to balance these two opposing goals.20
With such a clear set of target expectations, the next step is to explore and catalog a reasonable subset of the available options in the market that can help you achieve the measurable innovation expectations defined in the first step. A wider search base affords more options, but every option also takes more time to evaluate. Look at discovery sources that support social proof, such as ratings, referrals, and end-user reviews to help with down-selecting.
Given that 87 percent of buyers start their product hunts online, with 79 percent willing to chat and 76 percent willing to utilize an app for healthcare needs, it's critical to improve the digital experience for brand recognition. An excellent place to start is to provide social proof on the business websites, such as customer reviews and doctor qualifications, in addition to pricing information.21
Innovation Intelligence Evaluation
Health care payment and delivery reform, sparked by the Patient Protection and Affordable Treatment Act (ACA) in the United States, is accelerating the shift from volume to value-based care. A quick profusion of innovations has been a part of the overall system overhaul. As a result, healthcare innovations are assessed based on their desired use and the degree to which that goal is met. In a nutshell, selecting the appropriate assessment facets is critical for constructively evaluating all the innovations.
To find the innovation that best fits the situation, assessors should use a mixed-method approach. Another strategic approach is "rationalization," which aims to increase productivity by reducing complexity and minimizing the total cost of ownership of technologies. Such solutions can assist people who have a strategy in moving faster and aiming higher when it comes to evaluating an innovation for their institution. 22 As per a study by Galani and Rutten, healthcare decision-makers also base their innovation adoption on pricing and cost estimation. This strategy has a basic fault in that it focuses on only a single aspect of the solution (cost), disregarding value issues.23 Another approach is shared in the study by Greenhalgh et al 24 to assist deployment teams in defining, understanding, and tackling the conversing challenges to achieving consistent adoption, local scale-up, distant spread, and long-term sustainable development of their innovation in hospitals is one of the most promising evaluation alternative solutions. The proposal for using a simple, multi-attribute rate technique in the evaluation process, as advocated by Wernz and Zhang in their paper, complements Greenhalgh's research.25
The process of value analysis is also used in most hospitals to evaluate product efficacy, clinical outcome, and care quality as well as security (for both patients and staff). Improving results, suitable vendor standards, pricing optimization, and the adoption of cost-saving efforts are all areas where value analysis can help. Many hospitals include lean initiatives in their value analysis program to help identify and eliminate waste, duplication, and inefficiencies.26
Innovation Pilots and Early Adoption
Before you invest any further into your innovation, it is important to pilot test it and see how it will actually roll out in your organization. The requirement to guarantee that innovation is not accidentally slowed when defining indicators of "sufficiency" is difficult, but it also necessitates the importance of the availability of a standard of proof that minimizes scaling-up too soon. Due to the limited resources available for pilot/feasibility research and the need to devote substantial amounts of money in initiatives that are least prone to failure when scaled, hence, striking a balance between progressive science and early scale-up is critical.27 Understand, a pilot is something that everyone can do. It's no problem! However, when we embark on an innovation initiative, we always question ourselves what will happen if it fails. But what we need to ask is what if it actually is effective? We need to question ourselves about if we have the infrastructure, protocols, necessary employees, administrative buy-in, financial resources, and a creative legal team in place to grow it up if it works?
The greatest method to ensure that a project succeeds after the pilot is to plan ahead of time for any potential difficulties. Even if the pilot is free, there needs to be a discussion regarding the price of the final product at the pilot stage only.28 Data from your pilot phase will also provide an important input to the evaluation process for even better results. When executing the expectations and discovery steps, pay special attention to sources that help you discover pilotable innovations rather than just listing all available options.
In the healthcare industry, 95% of innovations fail to attain the intended degree of client adoption. Understanding the constraints, challenges, and failures that impede client adoption is the only way to reduce this statistic. For attaining progress toward measurable KPIs that drive scalable deployments, actionable measures must be established.
Johns Hopkins Medicine demonstrated one such successful KPI insight in its pilot program, where they developed a simple tool that automatically identifies patients who are likely to require technical support, allowing either a centralized IT support staff or a member of the clinical support or the front desk team members to contact them prior to their visit.29 Another example is the Human wide project, a Stanford Medicine pilot program that combined high-tech and high-touch initiatives to deliver care to a heterogeneous group of 50 patients depending on their individual features, including genetics and lifestyle. The pilot demonstrated the viability of developing a holistic, patient-centered, data-driven ecosystem and that both patients and healthcare professionals are open to leveraging new technology and data streams to revolutionize primary care, ushering in a new paradigm about patient wellbeing.30
Innovation Decision Support
The healthcare delivery market is still a tumultuous one. Business value is achieved by agility, timeliness, and adaptability. Health-care organizations that have made substantial investments in their innovation infrastructure are discovering that they must continually enhance it. At the same time, they are dealing with downward cost pressures brought on by and exacerbated by the present pandemic. As a result, decision support tools are used to help decide whether to procure and develop an innovation while it is being evaluated using various metrics and frameworks31 like the IBIS32, OKRs33, and Vroom-Yetton decision-making model.34 It will be simpler to implement objective conclusions utilizing a decision framework rather than consensus-based opinions if the organization has done its due diligence in picking the correct evaluation frameworks.
Looking through thousands of images in MRI imaging, for example, is fundamentally time-consuming for health practitioners and might result in facts being ignored or misconstrued. Artificial intelligence-based decision-making technologies can assist by saving time through the aggregation of the most relevant images, resulting in more timely and productive care.35 Another example is Philips Research who as part of BigMedilytics, a European Union-funded big data consortium, has been working closely with clinical partner organizations on developing predictive modeling for prostate cancer surgery outcome measures, which can help doctors and patients make better health decisions and enhance the quality of care.36 Telefónica and Dedalus, an ICT healthcare conglomerate, are also fully prepared to set the stage for Artificial Intelligence systems that aid and pace decision-making, encourage real-time information exchange of experience and capabilities, and solidify interprofessional research, with the ultimate goal of reducing prognosis times while maintaining quality.37
Innovation Procurement
Worldwide, up to 40% of healthcare expenses are squandered owing to inadequacies in the regional care system. Funding of ineffective health initiatives, physician overtreatment, inability to improve care across providers, pricing issues, organizational inefficiency, and deception are some of the factors behind this. Insufficient and wasteful expenditure not only increases patients' out-of-pocket costs, but can also stymie efforts towards better healthcare. This ever-increasing cost of healthcare delivery has put pressure on the innovation procurement function to bring in the best possible value.38 The complicated process of buying technology, particularly in a large institution, can swiftly spin out of control. The right innovation procurement system can, therefore, earn many benefits for the healthcare delivery organization, including significant cost efficiencies and a reduced impact on the environment.39
But to be ready for future crises, we need to be able to figure out what went wrong and also why, as well as layout strategies for increasing agility and endurance. Given the extremely intricate and diversified network of actors spanning administrations, care professionals, and supply chains, as well as the tremendous uncertainty and fluidity in the procurement method and supplier marketplaces, how can it be best achieved? These are some important questions that should take the center stage before procuring any innovation.40
Similarly, it is critical for hospitals trying to find a new type of technology to procure, to commence by thoroughly assessing the challenge they are trying to fix. Would this technological innovation help patients get better care? Is there a flaw with the procedure that needs improvement? Is there a method to overcome the issue effectively in-house? It's likely that a solution can be found by refining or adjusting a current technique or system. If it's decided that the problem can't be handled with available systems or modification, the next stage is to issue a call for bids and to specify performance metrics to correctly evaluate the technology's effectiveness against the problem it's intended to fix and to find a suitable tech partner.
Analyzing the Return on Investment (ROI) and when will it arrive in detail is necessary to talk through with stakeholders. A great example of such procurement is the Texas-based St. Luke's Health that has procured and implemented a new artificial intelligence (AI) software that connects with an Imaging System to analyze data quickly.41
Innovation Diffusion, Adoption, and Implementation
The threat of a worldwide pandemic, supply chain interruptions, workforce shortages, and capacity limits have heightened the need for innovation. We need to use emerging technology to augment human decision-making, automate mundane chores, and integrate sources of information now more than ever. In terms of innovation, healthcare has always lagged behind, but it is finally catching up.
While implementing innovative solutions to assist our patients and caregivers can be challenging, we must ask: when is a better opportunity to do so than now? And how does a company choose which innovations to enforce? How will they establish and maintain an adoption culture? How can they know that the important resources they invest in these technologies, such as money, time, and skill, will yield the desired results?
After you have finalized the innovation, the next challenge is to ensure that it fits in your existing systems and culture. Your innovation's success hinges on customer adoption rates and demands concerted efforts by the entire team. There are several factors that can have a direct impact on the success of your implementation including management's support, adequate funding, and a conducive implementation climate.42 However, the three core processes of any innovation diffusion process:
i) Presentation of the innovation to your organization
ii) Acceptance by the decision-makers
iii) Integration of the innovation into the existing culture
The Diffusion of Innovations hypothesis, developed by Everett M. Rogers, is a great place to begin as it focuses on how innovations develop in welfare systems and what factors drive diffusion. His adoption process perspective includes actor attributes (such as values, skills, and status), situation-specific interpretation (such as social norms and financial constraints), perceived features of the innovation (such as advantage, compatibility, complexity, divisibility, and communicability), and resources, as well as issues for adopters such as the conundrum of collective decisions against and for an innovation. In recent years, the UTAUT2 model, which builds on Roger's model, has been recognized as one of the most recent frameworks for analyzing consumers' adoption and acceptance of new technologies, especially in m-Health.43
Innovation Insights and Recognition
Once the innovation has been reasonably diffused and starts achieving its objectives, it's time to glean insights from your success, understand the parameters that made you win to ultimately make it repeatable for future projects.44 It's also important to recognize the efforts and commitment of your team as well as your stakeholders. Delta Family Medicine-Revere Health, for example, began looking into RPM for their practice in order to maintain track of their patient's health without them having to travel to his clinic. Their search led them to 100Plus, which offered all the necessary equipment and technology to assist the patients, as well as collecting data and making it available to care providers via its website.
Furthermore, the platform includes a virtual medical assistant powered by artificial intelligence that reminds patients to check their vitals and delivers positive reinforcement to users. They've witnessed an increase in quality measurements, with over 90% of patients meeting the ACO's blood pressure and blood sugar control targets, compared to roughly 60% before utilizing RPM. Such result-oriented insights can drive other similar small ACOs to adopt a technology with a window into what could be a possible fit for them.45 We must recognize that the advancement of clinical, commercial, and technology approaches are all aimed at the same goal: providing compassionate, customized care to people in every community we serve when and when it is required.
The primary objective is to use the strength of data-driven knowledge and insight to help businesses serve patients more effectively now while also pre-empting their future needs. Through people-centered innovation of new systems, insights enable more coherent and tailored areas of interest. All of these enhancements are intended to increase caregivers' capacity to concentrate on patient requirements; innovation driven by productivity, with the aim of boosting each consumer's healthcare experience from beginning to end.46
Innovation Termination and Failures
"The advantages of being new are exactly that: being new. They dissipate quickly over time. The organization ages rapidly. Little by little the regulations that apply to everyone else also apply to it." - Pressman and Wildavsky (1973, p. 130)
As innovations progress into the final stage of institutionalization, their patterns become even more organized and established, and they become less distinct from other organizational structures. The longevity of an innovation has an impact on its evolutionary rhythm and ultimate success. In relationship to the time necessary for acceptance, innovations fail at proportionally higher rates.47 A successful innovator, therefore, not only knows when to onboard an innovation but also when to terminate it. That termination can be in the shape of exit, retirement, or failure of a certain innovation. A timely termination helps the organization focus only on the significant technologies by dropping the obsolete elements before they become a liability.
As money pours into healthcare, particularly the digital health market in recent years, and more companies want a piece of the action, that attitude morphs into marketing machines with overhyped communications about what innovations can do, and media frenzy emerges around disruptive solutions that seem too tempting. Therefore, we do need to grasp why previous healthcare innovation projects failed, how a healthcare hospital's governance can lead to general adoption failures, and how to avoid the mistakes like being short on an innovative business model or failing to prepare thoughtfully for go-to-market.
Today, in our business, either some companies' innovations failed to meet expectations, their management failed to address obstacles, or both issues were present - and as a result, they failed. 48 The Information Blocking regime is one such model that was to free up data and allow innovation to flourish. This is fantastic for patients and innovators, but it's a no-no for a set of EHRs (given the failure of EHR in the current system) that have long relied on data management to establish user lock-in and to utilize for economic advantage with third parties who rely on network connectivity.49
Innovation Careers
An innovation manager should stay aware of the individual career development of her innovation professionals if she wants to retain them for future ambitious projects.50 It is also very important for innovation leaders to invest in their employees' development to keep them committed to the organization's mission.51
It is intended to dispel widespread assumptions about innovation lifecycle professions as well as explain shifting roles and responsibilities at hospitals, ensuring that he or she is up-to-date on current trends – with a precise emphasis on healthcare innovation in the organization. Simply put, in almost every position of leadership in hospitals, health organizations, and care facilities these days, we require professionals to advance forward extremely quickly, to expand their skills and abilities, conceptions, and views, with the aim of leading the United States' health - care system ahead. But, what about CIOs in particular?
The new generation of CIOs would devise astute strategies and attain "enterprise objectives through the inventive application of technology." However, over time, CIOs, in particular, have been stereotyped as operations commanders who handle IT support, oversee projects, and stress over security concerns. Today, they will have to be true organizational leaders, willing to sit down as friends with their fellow c-suite top management and help them better understand what different kinds of innovation, and what unique technical solutions, can enable them to actually accomplish both organizational goals and objectives, as well as the wider priorities of the buyers and payers of U.S. healthcare, as they claim evermore vehemently that providers provide them with value for the $3.6 trillion price tag.52
Return on Innovation
No innovation can survive unless it is financially feasible for your organization.53 At this step, you will run detailed financial analysis to make the case to convince your investors and financial decision-makers. After the innovation has been procured, continuous financial analysis will be required to monitor the project's financial performance.
While discussing the innovation lifecycle process and its steps, it is relevant to put in a soft reminder that sometimes you may be in need of innovating your innovation process. You will need an entirely novel way to look at the way you are managing your innovations. A very good example in this regard is how Harvard Medical School successfully innovated its innovation process and reaped its fruits.54
Healthcare innovation will be no exception. No business invests a single penny without first determining the potential benefits. Understanding the value that a specific innovation brings to the workplace and its users is absolutely essential. At this stage, you will conduct detailed financial assessments in order to persuade your investors and financial decision-makers. Following the acquisition of the innovation, ongoing financial analysis will be needed to monitor the project's profitability. The monetary value of medical innovations is a fine place to begin, but it is not the only one. You should begin by obtaining answers to questions such as "Is this invention financially sustainable?" "What is the expected return on investment?" "How long it'd take to even out?" and so forth.
There are various more aspects that go into calculating an ROI, including depreciation, net present value, and additional indirect costs that arise in specific years, among others. The objective is to track baseline data, costs, and the timeline for adopting and disseminating the innovation, as well as to document long-term performance. With each new transformation endeavor, it's critical to search for ways to enhance so that the business outcomes become more and more convincing to support in the future.55 The American Medical Association (AMA) and Manatt Health designed a framework to help physicians, remote healthcare leadership, payers, and other care industry stakeholders evaluate the value provided for patients and for oneself. It focuses on the benefits of e-health in six value streams, including clinical results, reliability and efficiency, access to care, patient, family, and caregiver satisfaction, clinician experience, financial and operational effect, and health justice. It also considers external factors that influence the six value streams, such as practice type, billing issues, patient group, clinical use point, and remote healthcare modality, to improve the total "return on health" in the future.56
During a pandemic, Cityblock, a tech-enabled practitioner of health care and social services to low-income and ethnically diverse communities, utilized its digitally integrated care model to ensure continuity of complex care management for a diversified, older patients while also maintaining or lowering the cost of care for members by eliminating needless clinic visits and inpatient hospitalizations. The costs of providing virtual care became cheaper than the average of care delivery in the in-person framework on a per member per month (PMPM) basis, and no-show rates decreased from 50% (when patients received only video consult links) to 5% when an EMT had been sent to the patient's home and help undertake and conduct the video appointment.57
Top 3 Considerations for a Successful Implementation
When you're planning to implement your healthcare innovation, there are a few things that you should take care of, for increased chances of success. Here are three suggestions that chief innovation officers at multiple healthcare delivery organizations have shared with us:
Quantify the Problems
Successful innovation is always a result of a real problem and attempts to solve it. On your health innovation journey, quantify the problems you're trying to solve and assign measurable KPIs to each part of the solution.
This practice will give you a clear progress chart of what your solution is capable of doing and what still needs more work. Quantification also involves collecting granular analytics for analysis and further improving your processes. An example of how the Malaysian Government Hospital solved a repeated problem of HIS implementation provides an input on how quantification of problems can help us reach out to solutions to help those at the frontline of care delivery.
Be Systematic with Your Expectations and Goal-Setting
Pick up a proven goal-setting framework such as Objectives and Key Results (OKRs) that can tie to measurable patient outcomes goals. Quantifying your problems/goals and choosing a systematic framework will enable you to make opinionated, but evidence-backed, decisions about which interventions and innovations to experiment with.
Treat Your Innovations like a Scientific Experiment
The centuries-old scientific experimentation process is the right way to approach your healthcare innovation. It helps you determine whether it is a failure or a success and to what degree. So, just like in a scientific investigation, your problem defines the thesis or subject area, your expectations define the data gathering criteria tied to a specific hypothesis, and the innovation pilot or evaluation phase is the testing of the hypothesis against your expectations to see if it was successful or not.
Having a time-tested innovation system in place is the key to success in this area. For example, here is a short post on how Providence innovates. A closer look will tell you that they have a well-defined process to take up new ideas and follow them through.
Conclusion
Many healthcare innovation professionals opine that our industry is lagging in terms of technological innovations. Gil Bashe, a seasoned Health IT enthusiast, laments the current state of innovation in his article titled, "Cause of Death: Fax Not Delivered".26 This post shows a typical case of the stark difference between healthcare organizations' ambitions and their unwillingness to part from obsolete technologies.
To help you throughout your health innovation journey, we have developed Medigy, a robust crowd-sourced, and peer network-based platform to thoroughly evaluate a technology before going into the procurement and diffusion processes. The right decision can save you big time - on cost, time, energy, and efforts.
We have a strong community of clinicians, patients, developers, healthcare vendors, and other stakeholders in the healthcare space to help you vet the innovation vendors' claims.
So before you go any further in your innovation process, head over to Medigy [https://www.medigy.com/] to make the best technology decisions for hitting your organization's innovation goals.
REFERENCES:
Continue reading at medigy.com
---
Did you find this useful?