How is Automation Impacting the Healthcare Sector?
The healthcare industry is running at the forefront of innovation and technological advancements. Significant changes with respect to automation, predictive analytics, machine learning, and artificial intelligence have found numerous applications in healthcare.
Automation is the key to reducing the mounting operations costs in healthcare and presents immense opportunities to keep up to date with the changing dynamics of the healthcare market. According to Precedence Research, global healthcare automation reached USD 37.8 billion in 2021. Analysts expect it to soar to USD 91.6 billion by 2030, growing at a CAGR of 10.33%.
Automation improves productivity and substantially improves workflow. With more time and less stress due to reduced repetitive tasks, healthcare professionals can focus more on providing better treatment and services.
As the healthcare industry grows, B2B decision-makers seek ways to improve their products and services. Hence, this article highlights the impact of automation in healthcare for improved outcomes. But let's first understand what automation in healthcare means.
What Does Automation Mean in Healthcare?
In the healthcare sector, automation is mainly about the use of powerful technological tools and systems that can help with mundane mechanical tasks that might reduce efficiency. Automation can help with eradicating potential human errors and also optimize different operations. With the help of automation, healthcare professionals can focus more on demanding tasks.
It covers multiple applications, from administrative and operational tasks to clinical and diagnostic procedures. One of the most efficient and accurate automation technologies is robotic process automation (RPA). RPA involves using software agents or bots to handle repetitive processes such as patient engagement systems, insurance, accounting, and health database management.
Robotic process automation is witnessing exponential growth as the market is expected to hit around USD 14.18 billion by 2032 at a CAGR of 26.1%. The future certainly looks bright with efficiency and accuracy at the center of it with automation in the healthcare industry.
Importance of Automation in the Healthcare Industry
Automation is on its way to becoming the future of healthcare. With rising administration costs and patient care awareness, a manual approach to dealing with healthcare processes and patient data causes disruptions. Many healthcare organizations and nursing home companies are witnessing a shift toward automation.
Let's explore the top benefits, underlining the impact of automation in healthcare.
Automation Reduces Costs
According to a report by Forbes, RPA can help reduce costs by 50% in healthcare. From appointment scheduling and managing the billing process to ensuring regulatory HIPAA compliance and insurance claim management, RPA can help handle all these processes.
Further, RPA also reduces the burden on healthcare providers by covering mundane tasks like entering patient records and updating obsolete information. For instance, healthcare providers require patients' medical history while treating them for proper diagnosis and suggesting a treatment plan. With RPA, they can save time by entering their name into the software and accessing all the necessary information within a click.
Facilitates Efficient Data Management
Any error in databases can negatively impact several stakeholders – healthcare professionals, the patient, and the healthcare facility. Automation can reduce the rate of occurrence for such harmful implications.
Maintaining an accurate patient and B2B healthcare database is crucial for all healthcare facilities. However, data collection, management, and retrieval takes time and is prone to human errors. Here, RPA helps in creating, managing, and distributing crucial databases, including:
Electronic health records (EHRs)
Clinical decision support systems
Computerized physician order entry (CPOE) systems
Furthermore, EHR is a mainstay in the healthcare industry as it replaced paper-based record-keeping in modern medical facilities. According to research, the global EHR will reach USD 45.59 billion by 2029, rising at a CAGR of 7.23%.
The RPA assists in achieving the requisite accuracy of EHR by bypassing manual entry requirements through robot-based automation.
Streamlined Medical Billing
Medical billing is one of the top areas in healthcare where automation is quite helpful. Outdated billing systems pose many challenges, such as issues with copay collection, unnecessary errors, and processing intricate claim procedures.
According to a report, coding errors resulted in improper payments that amounted to $28.91 billion in 2019. The top insurance companies use automated billing and payments systems to eliminate human errors and save costs.
Automation helps identify billing errors before submitting the claims, allowing only authentic claims to get processed quickly. Additionally, the automated payment solution is helpful in promptly altering the bill payers through email or text. It also facilitates automated billing resulting in decreased staff requirements to process and ensure compliance with HIPAA and other regulations.
3 Areas Where Healthcare Automation Can Prove to Be Transformative
According to the 2022 CAQH Index, increased automation and streamlined processes helped reduce the US healthcare system cost by USD 187 billion annually.
These statistics speak volumes about the positive impact of automation in healthcare. However, there are yet areas where healthcare automation can prove transformative if implemented correctly. Let's explore the following three areas with scope for improvement with the effective use of disruptive technologies like RPA and AI:
Revenue Cycle Management (RCM) and Claims Denial
Legacy systems and complex workflows are the prominent reasons behind RCM challenges, leading to unwanted claim denials. Data reveals that 79% of RCM areas still use obsolete technologies in stand-alone applications. It resulted in 20% of denied claims due to authorization issues or charge capture. Healthcare facilities can automate complex workflows in critical areas, such as:
Pre-claim process
Seamless reporting of claim submission status
Transactions and accounts receivable follow-ups
Payment processing and posting
Provider Supply Chain
The provider supply chain is highly complex, and according to a 2019 report, US hospitals unnecessarily spend about USD 25.7 billion more yearly on supply chain products. The average US hospital currently spends about USD 12.1 million more.
Automation can help reduce these averages without sacrificing outcomes and efficiency. Providers can leverage intelligent process automation (IPA), which is the application of AI and other new technologies to RPA, to streamline administrative supply chain tasks such as:
Purchase order management
Order setup and entry
Inventory management
Supply and demand planning
Automating supply chain activities with the revenue cycle operations integration can lead to accurate purchasing decisions, improve distribution techniques, and optimize costs.
Clinical Workflow Automation
According to the report, 92% of clinicians agree that unnecessary time spent on administrative tasks is a top cause of burnout.
Workflow automation handles repetitive tasks without human presence. Healthcare professionals can automate complex tasks including client billing, inventory management, and IT with automated healthcare systems. Here are the advantages of using automation in this sector:
Decreased healthcare staff burnout
Enhanced connectivity and engagement
Optimized oversight of healthcare information management procedures
Accelerated earnings through cost-effective process enhancement
Improved data security
Summing Up
With the increasing number of patients and higher operating costs, businesses and decision makers are leveraging automation. This is successfully leading towards enhanced productivity and improved patient care. Thus, taking off the added burden from medical professionals.
However, to witness the exponential impact of automation in healthcare, successful implementation of automation is essential. Businesses and institutes must ensure that there is thorough planning, customized steps catering to the specific healthcare environment, and regular result tracking and adjustments to reap maximum benefits.
The impact of automation in healthcare will further grow in the future, allowing healthcare companies to automate more complex tasks and be even more efficient.
---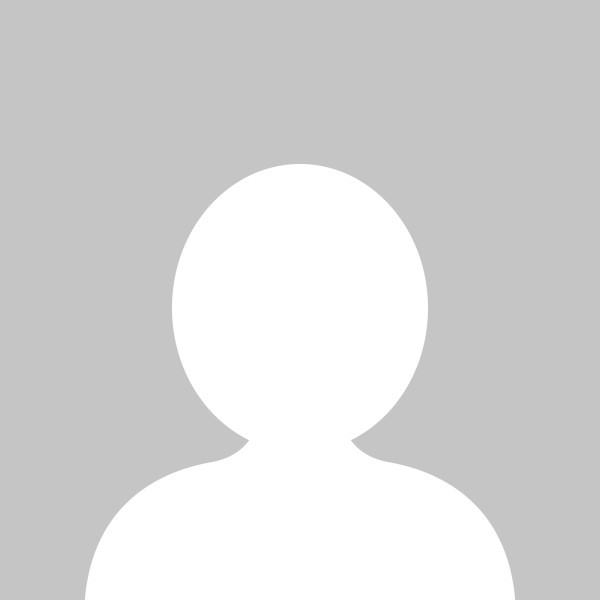 Angelina Smith
Meet Angelina Smith, leading the marketing team at eSalesData, a prominent database firm located in Fremont, CA. With a rich professional journey spanning more than a decade, she excels in turning concepts into captivating campaigns, playing a pivotal role in driving the company towards remarkable achievements.
---
---
---
Next Article
Long-term clinical conditions, such as diabetes, obesity, hypertension, mental health problems and sleep disorders, usually impose a significant burden on the overall healthcare system, accounting for …

Posted Aug 31, 2023 Digital Therapeutics Insight & Analysis
Sep 4, 2023
Did you find this useful?