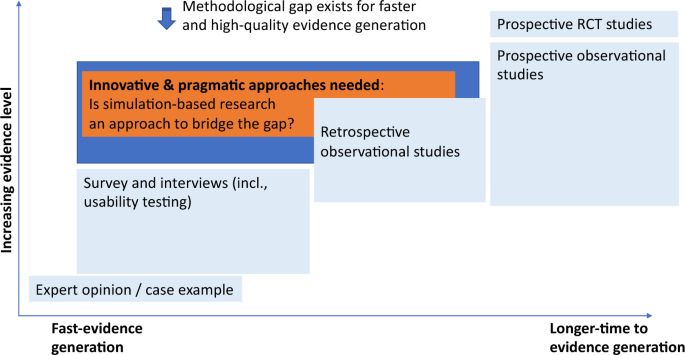 Challenges for the Evaluation of Digital Health Solutions - A Call for Innovative Evidence Generation Approaches
The field of digital health, and its meaning, has evolved rapidly over the last 20 years. For this article we followed the most recent definition provided by FDA in 2020. Emerging solutions offers tremendous potential to positively transform the healthcare sector. Despite the growing number of applications, however, the evolution of methodologies to perform timely, cost-effective and robust evaluations have not kept pace. It remains an industry-wide challenge to provide credible evidence, therefore, hindering wider adoption.
Conventional methodologies, such as clinical trials, have seldom been applied and more pragmatic approaches are needed. In response, several academic centers such as researchers from the Institute of Global Health Innovation at Imperial College London have initiated a digital health clinical simulation test bed to explore new approaches for evidence gathering relevant to solution type and maturity. The aim of this article is to: (1) Review current research approaches and discuss their limitations; (2) Discuss challenges faced by different stakeholders in undertaking evaluations; and (3) Call for new approaches to facilitate the safe and responsible growth of the digital health sector.
Continue reading at nature.com
---
Next Article
The U.S. government claimed that turning American medical charts into electronic records would make health care better, safer and cheaper. Ten years and $36 billion later, the system is an unholy …
Did you find this useful?