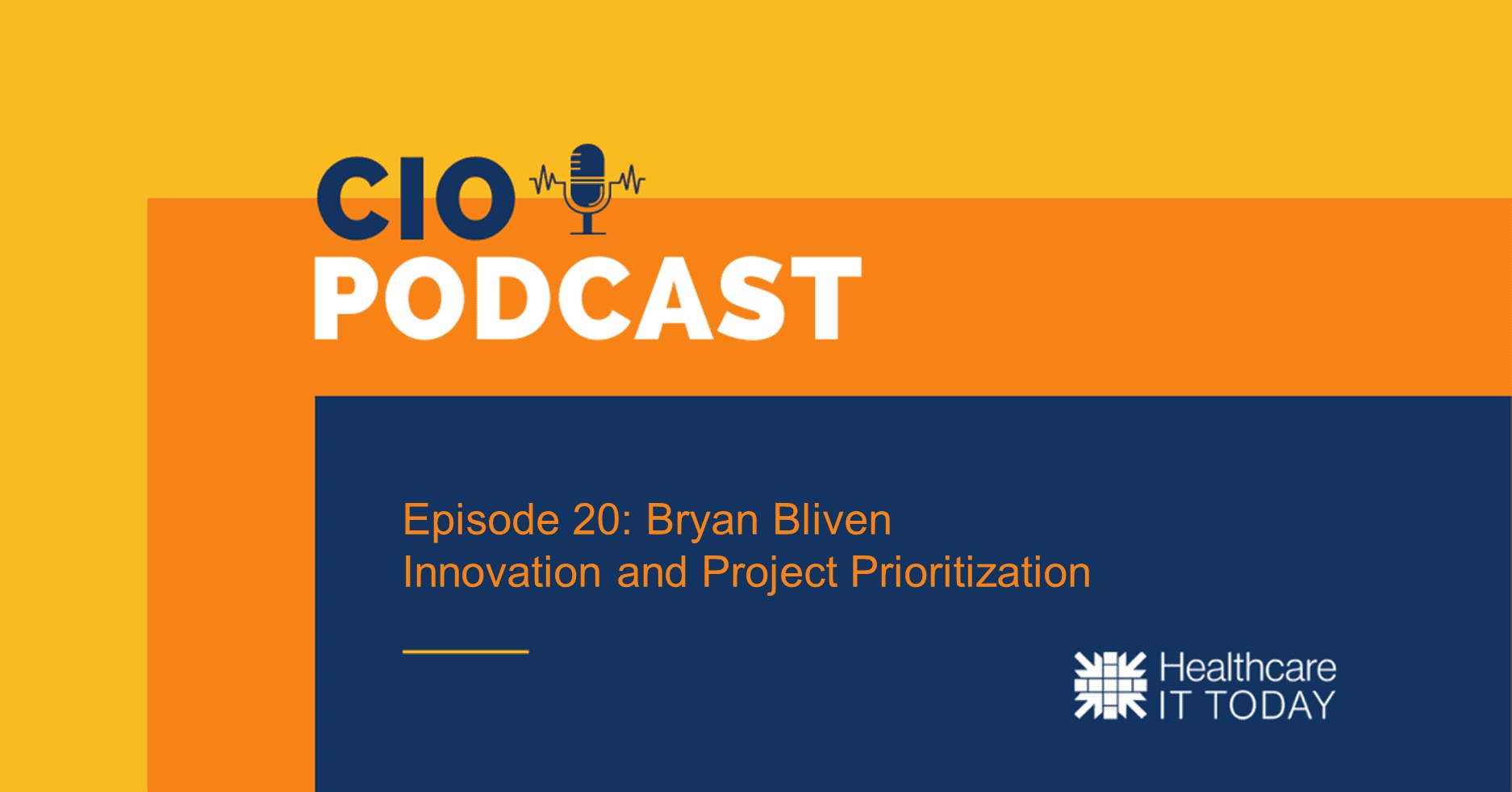 CIO Podcast – Episode 20: Bryan Bliven on Innovation and Project Prioritization
For the 20th episode of the CIO podcast hosted by Healthcare IT Today, we sat down with Bryan Bliven, Chief Information Officer at MU Health Care. MU Health Care was recently awarded the HIMSS Davies Award as one of only nine healthcare organizations that have been selected as a Davies award winner twice. In this episode, we talk about their HIMSS Davies Award submission and the impact these efforts have had on patients and their organization.
Along with talking about their recent win, we also ask Bliven about how he approaches innovation as CIO and how he prioritizes projects amidst requests from across the organization. He also shares some of the projects that have made the biggest difference for patients and some insights into how they've been able to collaborate across teams at MU Health Care. Bliven also shares about their unique Tiger Institute for Health Innovation and ends off with some career advice for CIOs and aspiring CIOs.
Continue reading at healthcareittoday.com
---
Next Article
As we step into another pandemic year, it's important to remember all the needs the healthcare system had for change before COVID. Before the pandemic, we had a healthcare system that was brilliant …
Did you find this useful?